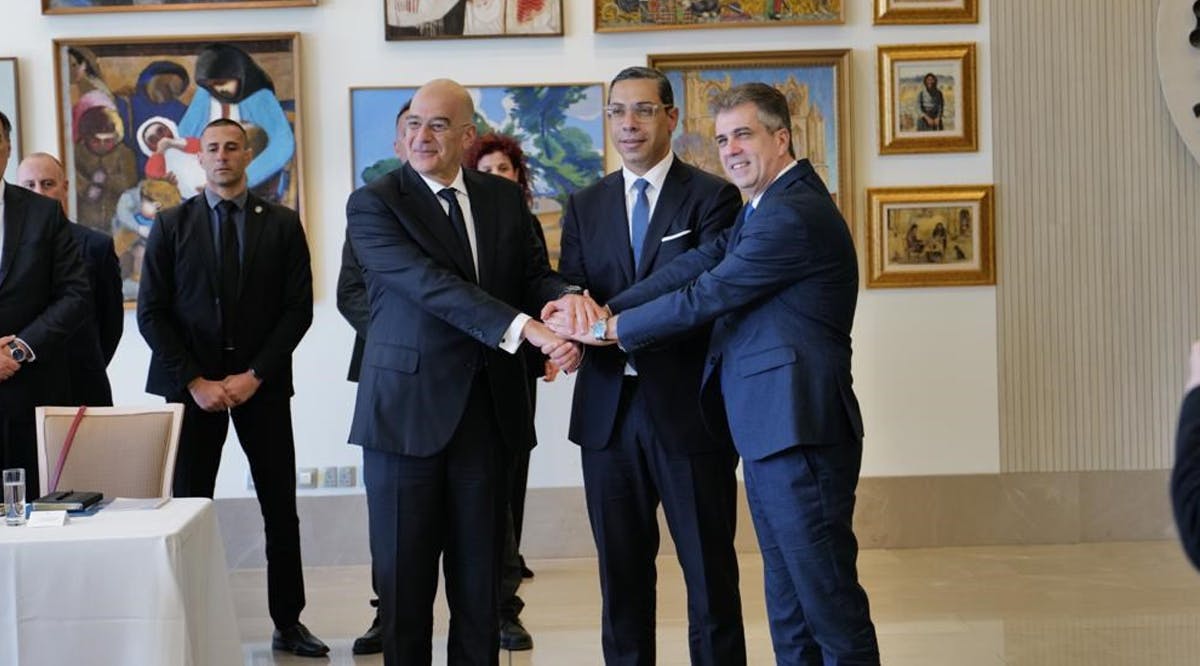 Israeli, Greek, Cypriot Foreign Ministers Meet to Discuss Iranian Terror in Europe
Foreign Minister Eli Cohen met with his Greek and Cypriot counterparts on Friday, March 31, in the Cypriot capital of Nicosia for trilateral discussions on international and regional developments including Russia's war on Ukraine and the growing threat of Iran's terror activity on European soil.
The meeting came just three days after Greece, with help from the Mossad, foiled a suspected Iranian plot to attack Jewish and Israeli targets in Athens.
The ministers also discussed boosting trilateral cooperation in areas like energy, environmental disaster management, security, and tourism.
In their meeting, Cohen urged his colleagues to work towards designating the Islamic Revolutionary Guard Corps (IRGC) a terrorist organization in the European Union, "especially in light of the Iranian attack that was thwarted this week in Greece against Israeli and Jewish targets," according to a Foreign Ministry readout of the meeting.
In his talks with Cyprus' Foreign Minister Dr. Konstantinos Kombos and Greek Foreign Minister Nikos Dendias, Cohen also pointed to the presence of Iranian drones in and around Ukraine, where Russia has been waging a war since February 2022 and making use of advanced, kamikaze drones manufactured in Iran that crash into civilian and military targets since last fall. (TOI / VFI News)
"God, we ask for courage in our mission to maintain stability in our region, as well as throughout Europe. We pray that we will always be prepared and defend our people to the best of our abilities, along with our trusted allies."