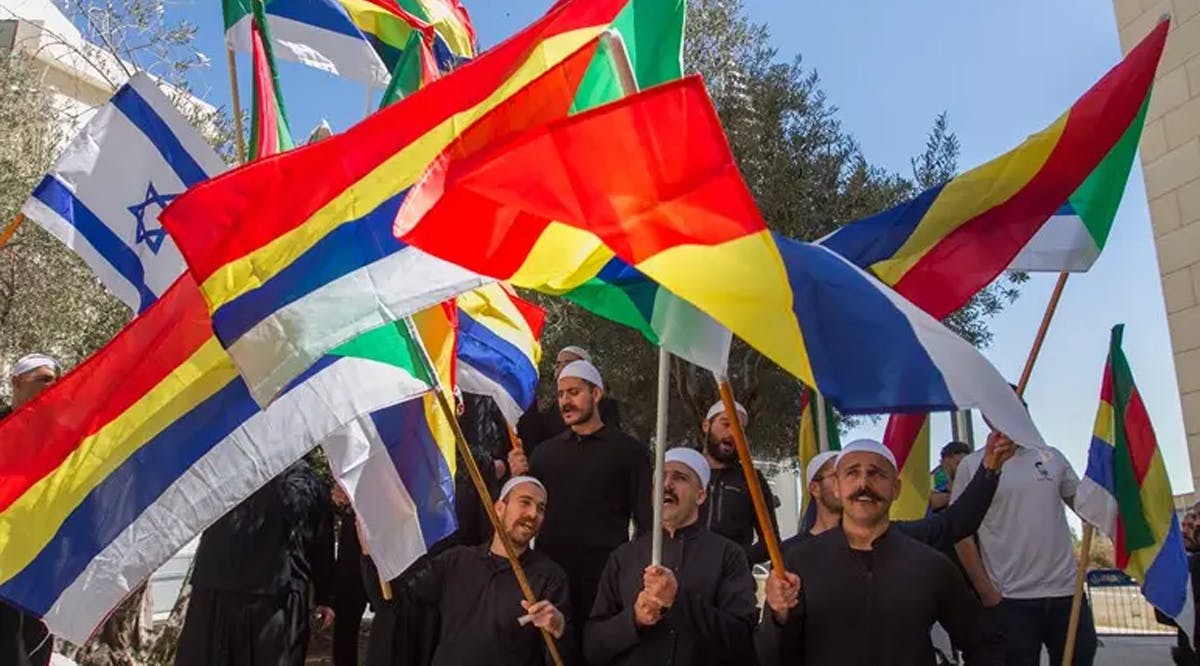 Northern Israel: Violent Confrontation Breaks Out Between Druze and Muslims
A physical confrontation occurred on Wednesday, October 25, between Druze and Muslim high schoolers in the village of Maghar in northern Israel. The incident began as an argument between several Druze and Muslim students, apparently concerning the security situation and support for Israel.
The majority of Maghar residents are Druze, most of whom are patriotic Israelis who serve in the IDF. The village also has an Arab-Muslim and an Arab-Christian minority.
Former Minister Ayoub Qara praised the Druze student, stating, "Cheers to the Druze who acted quickly to halt the expressions of joy and support for the abominable murder committed by Hamas-ISIS. I call on my brothers from the Druze community in any place you find expressions of support for Hamas-ISIS, act quickly with force to take down the internal enemy until security forces arrive."
On a similar note, UK Defense Secretary Grant Shapps recently stated that Israel has the right to go after Hamas. More specifically, on Wednesday he suggested that asking Israel to reach a ceasefire with Hamas is "untenable", adding that Israel has "a right" to "go after" Hamas.
Shapps noted that he agreed with Prime Minister Rishi Sunak that it was "very important that we can deliver that [humanitarian] aid" to the Strip. "The difference is we understand that Israel was attacked in a very brutal way by Hamas terrorists, butchering men, women, and children ISIS-style," he told British media. (INN / VFI News)
"Pray for the peace of Jerusalem: 'May those who love you be secure.' " - Psalm 122:6