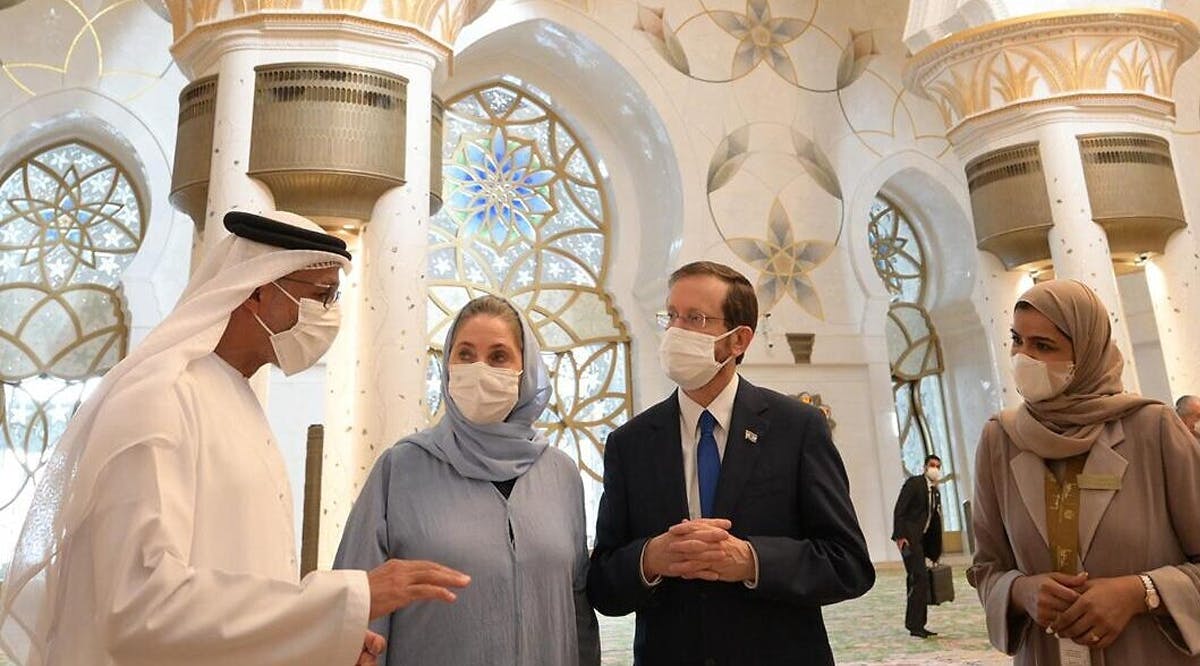 At Abu Dhabi Grand Mosque, Herzog Says Region has a Choice: Peace or Iranian Terror
During a visit to the Sheikh Zayed Grand Mosque in Abu Dhabi on Monday, January 31, President Isaac Herzog said the Middle East had a stark choice of possible futures, between one of hope and peace and another of Tehran-led chaos.
"There are only two alternatives for this region," he said, standing outside the mosque in the capital of the United Arab Emirates."One is peace, prosperity, cooperation, joint investments and a beautiful horizon for the people, or alternatively, what Iran is doing, which is destabilizing the region and using its proxies to employ terror. These are the two alternatives, and this visit symbolizes hope, peace, and a great future for our nations, the region, and the world at large."
The night before, the UAE announced it shot down a ballistic missile fired at it by the Iran-backed Houthi terrorist group.
Herzog and his wife, Michal, concluded their historic visit to the UAE with the mosque tour.
The first lady was presented with a bespoke traditional robe, and the president signed the mosque guest book. They were then given a tour explaining the mosque's architecture and construction.
Herzog summarized his trip as "very moving, historic, and exciting." (TOI / VFI News)