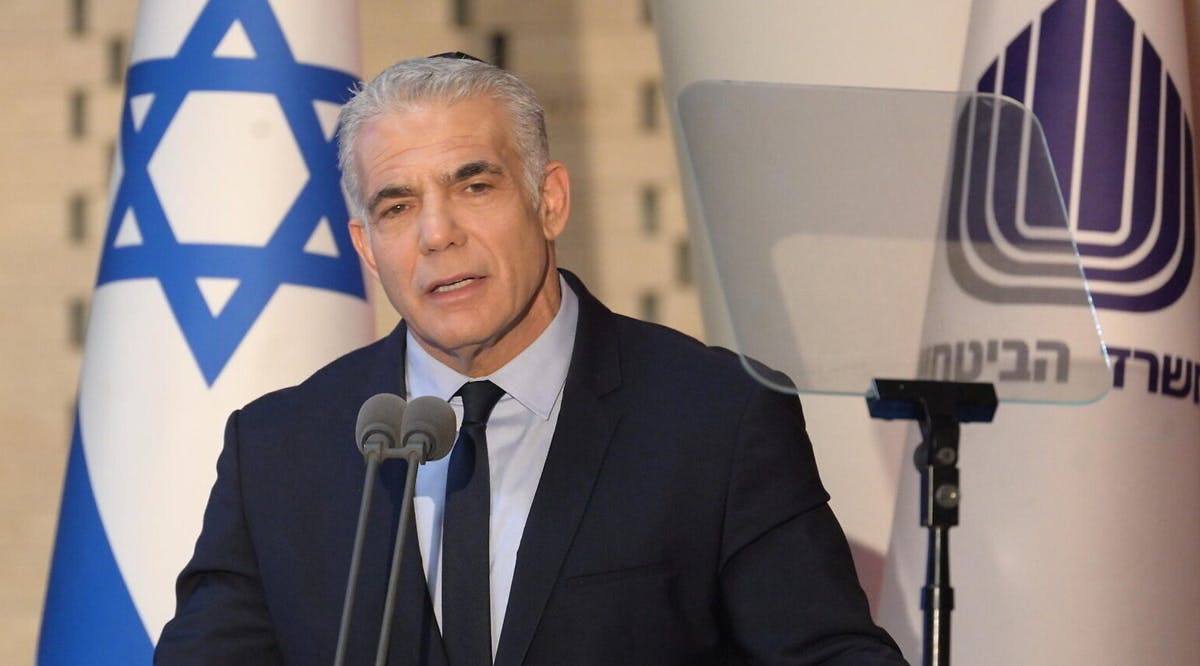 Israel Rejects Lebanese Changes to Maritime Border Proposal, Putting Deal in Doubt
Prime Minister Yair Lapid rejected on Thursday, October 6, Lebanon's requested modifications to a proposed maritime border deal, according to a senior Israeli official.
Contradicting earlier assertions by Western officials that Lebanon's objections were minor, the official called Beirut's demands "significant."
The statement cast doubt on the viability of a deal that, only days ago, Israeli officials were speaking of as a foregone conclusion.
Lapid also emphasized that he would not compromise on Israel's economic and security interests, even if it meant that there would be no deal in the near term, according to the official.
The official also warned the Lebanon-based Hezbollah terror group against trying to strike the Karish offshore gas field or threaten Israel, saying the talks would "end permanently, and [the terror group's leader] Hassan Nasrallah will have to explain to Lebanese civilians why they don't have gas rigs or an economic future." (TOI / VFI News)
"God, we ask that you assist us in achieving the most favorable solution in regards to the maritime border proposal, and that you help the other party realize the sincerity of our stance."