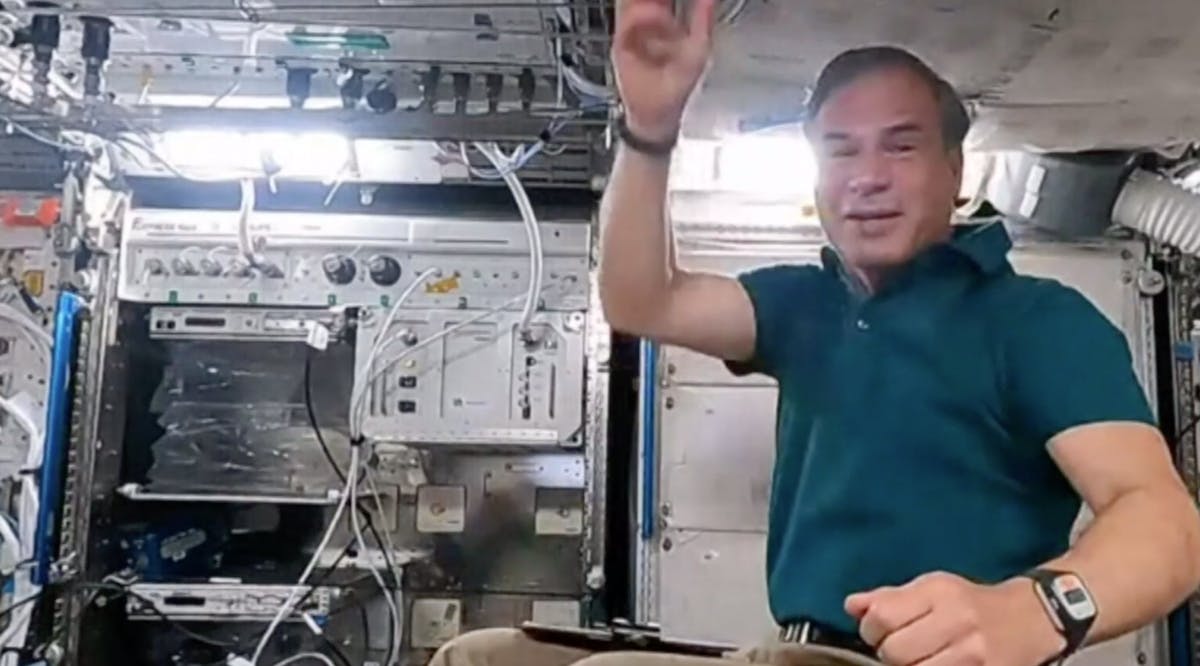 After Several Days of Delays, Second Israeli in Space Begins Journey Back to Earth
Israeli astronaut Eytan Stibbe and the rest of the crew of the Axiom-1 departed the International Space Station (ISS) on Sunday evening, April 24, after several days of delay.
The SpaceX capsule began undocking from the ISS at 8:55 p.m. (0055 GMT Monday) for the return trip and is expected to land in the ocean off the coast of Florida on Monday around 1 p.m. (1700 GMT).
Stibbe and his three crewmates — the first-ever all-private mission to the ISS — had originally been set to come back on Wednesday, but unfavorable weather conditions for a splashdown in the ocean led to the capsule's return being repeatedly put off.
Stibbe, a businessman, and former fighter pilot was one of four astronauts who took off earlier this month for the privately funded mission that successfully docked at the ISS the next day.
During their stay on the space station, the group stuck to a regimented schedule, which included about 14 hours per day of activities, including scientific research. (TOI / VFI News)
The suggestions, opinions, and scripture references made by VFI News writers and editors are based on the best information received.

Want to see more from VFI? Follow us on Facebook! Our official Facebook name is Vision for Israel. Follow us there and please hit "like" if you like us.