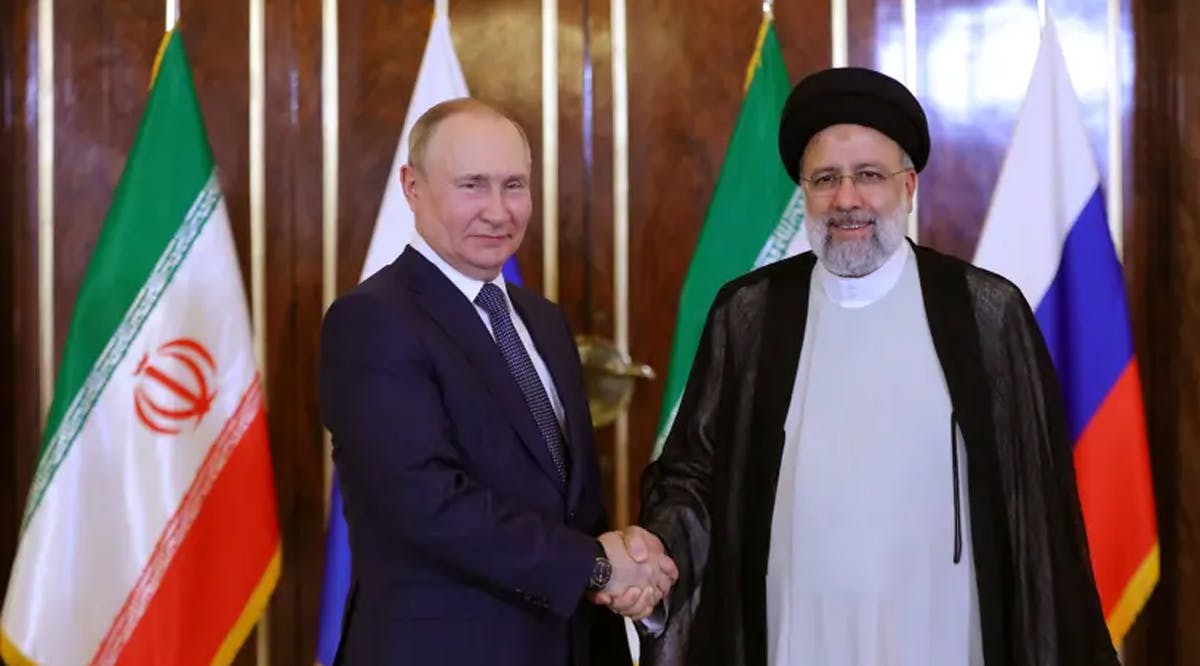 As Iran-Russia Alliance Grows, Tehran Becomes Bigger Danger to Middle East - Analysis
Reports over the weekend shed light on the growing Iran-Russia alliance. The US is now more interested in this partnership because Iran has supplied drones to Russia. However, the recent developments appear to relate to Russia providing Iran with more defense technology.
The reports over the weekend said that the Iran-Russia alliance now relates to Russia providing "unprecedented" support for Iran, according to US national security council spokesman John Kirby. This could now include Russia offering military and technical support to Iran, which might increase risk to US partners in the Middle East.
The obvious target is Israel. Iran has already been using proxies, such as Hezbollah, to threaten Israel for years. Iran has also increasingly used drones as a threat and exported not only precision-guided munitions to Hezbollah in Lebanon, but also moved militias and weapons into Syria and Iraq. This includes ballistic missiles, air defenses and other systems, such as drones.
The Iranian support for Russia came as a surprise earlier in 2022. Initial reports of Iran sending drones to Russia seemed odd, because Russia is the senior partner in the Iran-Russia relationship. (JPost / VFI News)
"God, we ask that you protect your people from neighboring threats, and that you give us the tools to make strong allies and defend ourselves whenever need arises."
The articles included in this publication do not necessarily reflect the views or opinions of Vision for Israel. We try to provide accurate reporting on news pertinent to Israel, the Middle East, the diaspora, and Jewish issues around the world—and we hope that you find it both informative and useful for intercessory prayer.