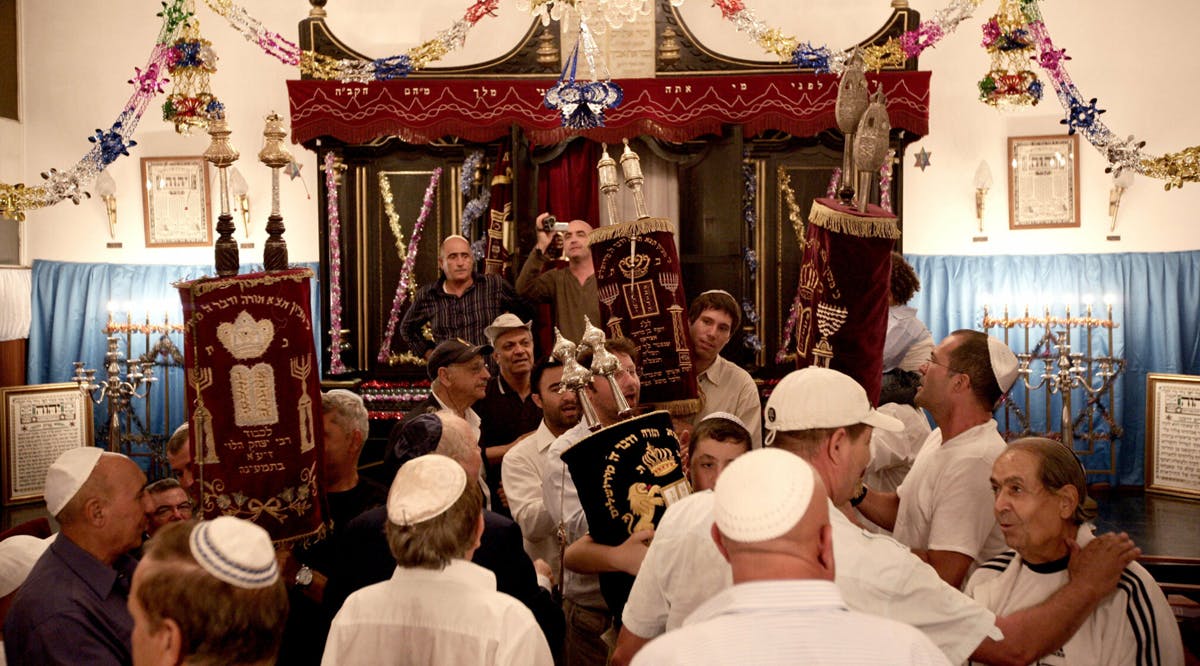 Morocco's Muslim King Called on Jews to Pray for Rain. Rain Came
As per Jewish law, on Saturday night, Jews in Morocco began inserting a section in their prayers for rain. Normally a custom marked only inside synagogues, this year's prayers for precipitation came at the behest of Morocco's King Mohammed VI, who turned to the Jews to save his nation from drought.
Remarkably, the prayers were answered within a few hours. Moroccan media reported that the king's request from the Jews came in response to an ongoing drought. The Moroccan king's request coincided with Jewish custom, in which Jews outside of Israel began praying for rain on the night of December 4.
Responding to the king's plea, the Council of Israelite Communities in Morocco, or CCIM, published a statement in which it "invites worshipers to pray in all the synagogues of the kingdom" so that God may "spare our country and help His Highness the King."
Heavy rain began falling in Casablanca on Sunday, just a few hours after Morocco's Jews began praying for rain. Jewish tradition describes prayers for rain as a stubborn challenge in the face of the divine.
The current Moroccan government normalized relations with Israel in 2020 as part of the Israel–Morocco normalization agreement involving the United States.
Moroccan Jews constitute an ancient community as Jews began immigrating to the region as early as 70 CE. At its peak in the 1950s, Morocco's Jewish population was about 250,000-350,000. Due to the migration of Moroccan Jews to Israel and other nations, this number has been reduced to approximately 3,000. (I365N / VFI News)
The suggestions, opinions, and scripture references made by VFI News writers and editors are based on the best information received.

Want to see more from VFI? Follow us on Facebook! Our official Facebook name is Vision for Israel. Follow us there and please hit "like" if you like us.