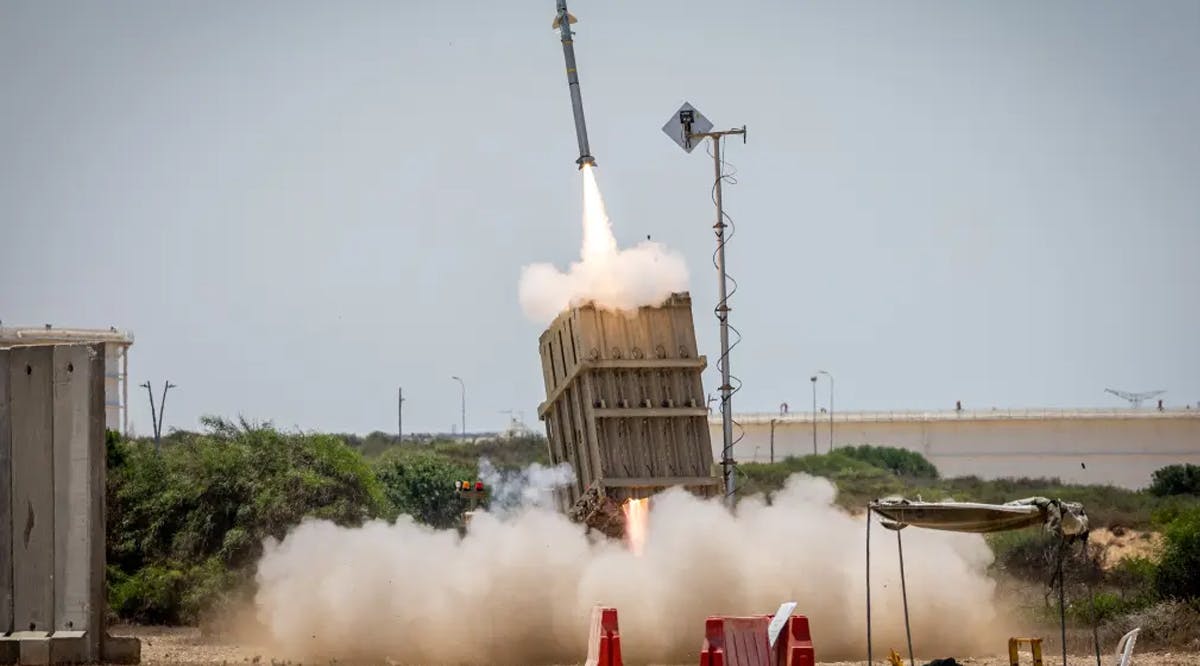 At Least 100 Rockets Shot at Israel, 12 Injured
At least 100 rockets and mortars were fired from the Gaza Strip toward southern Israel throughout Tuesday and Wednesday, May 2 - 3, with two rockets even hitting Sderot and wounding at least 12 civilians.
The first round of rockets started just hours after Palestinian Islamic Jihad official Khader Adnan died following a three-month-long hunger strike against his being held in administrative detention. Hamas and Palestinian Islamic Jihad both took responsibility for the rocket fire.
Of the first three rockets, fired by Palestinian Islamic Jihad on Tuesday morning, all landed in open areas near the Gaza border. During that round of rockets, the IDF decided that there was no need to activate the Iron Dome missile defense batteries. The IDF then responded with tank fire on one Hamas military position, a relatively light reaction.
Later Tuesday afternoon, another 22 rockets were fired, this time by a mix of Hamas and Palestinian Islamic Jihad, causing sirens to go off in Sderot, Nir Am, Sde Avraham, Erez, and some other towns.
Four rockets were intercepted and 16 landed in open fields, but two struck urban areas, according to the IDF. One rocket hit a construction site in Sderot, with another hitting the yard of a home in the city, according to Army Radio.
At least 12 civilians were wounded, including a foreign laborer from China in his mid-20s. The Chinese worker was initially in serious condition, while the condition of the others was less serious. However, the Chinese worker's condition later improved to being moderately stable.
A 49-year-old woman was also hospitalized after being lightly injured while on her way to a bomb shelter. MDA also hospitalized a person in their mid-20s who suffered from anxiety.
The rocket barrage came as children were set to be picked up from school and daycare, with the schools having to shelter the children in place until it was safe for their parents to come to get them, according to instructions issued by local councils. (JPost / VFI News)
"God, we pray for the full recovery of the citizens that were wounded during the latest attack. We ask that all Israeli citizens are protected from terrorist actions onwards and that hostilities in the region will soon come to an end."
The articles included in this publication do not necessarily reflect the views or opinions of Vision for Israel. We try to provide accurate reporting on news pertinent to Israel, the Middle East, the diaspora, and Jewish issues around the world—and we hope that you find it both informative and useful for intercessory prayer.