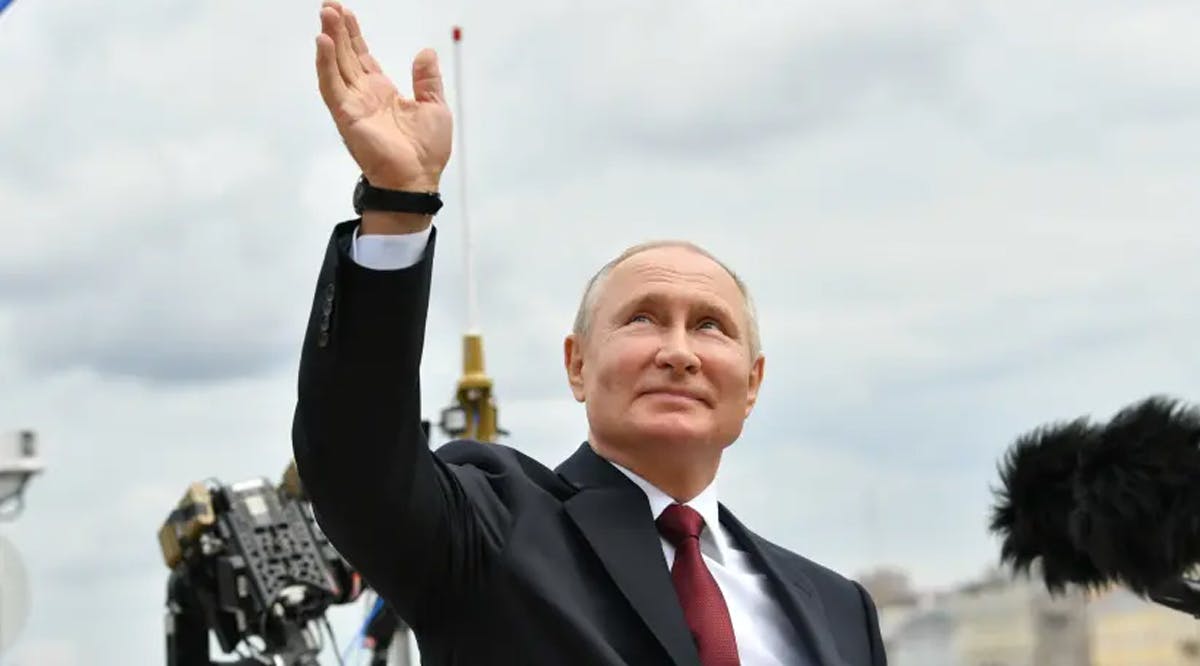 Russia Hosts Jordan's King, Hints at UAE Deal
King Abdullah II of Jordan met Russian President Vladimir Putin on Monday. They discussed the situation in Syria and Afghanistan, according to Russian media reports. "Of course, we hope for an exchange of views on the most pressing matters…They are the normalization of the situation in Syria and the current escalation in Afghanistan," Putin said.
These comments come during an important military event in Russia and Russian outreach to the UAE, as well as S-400 deliveries to India and Russian-Iran ties which are growing.
It is part of Russia's interest in expanding its role in the Middle East and in Afghanistan. Russia has been talking to Turkey about coordinating relations with the Taliban, and Russia may hold a joint military drill with China and Iran later this year or in 2022, Iran's Tasnim media said. The Russian ambassador announced that the exercises of the three countries will focus on maritime security and the fight against piracy, Iran's media reported.
After the Iran discussions, Russia wants to expand its relations with Jordan. The meeting with the king is part of that work. "Putin stressed that despite the coronavirus pandemic relations between Russia and Jordan are developing in all areas, including trade and economic ties and political dialogue.
He noted that the intergovernmental commission, chaired by Russian Agriculture Minister Dmitry Patrushev, is working actively," Tass media said in Moscow. "We are also working jointly to combat the pandemic and overcome its impacts," Putin said.
The Russian leader and the king of Jordan examined military hardware during a walk after the meeting. The Russian president explained that these weapons are both supplied to the Russian army and exported. In his words, "direct contacts with colleagues from the armed forces of foreign countries help build up trust."
Russia and China want to expand their navies to present a peer-to-peer challenge to the US. Russia's navy, while an important historic arm of the Russian military, has had many setbacks and needs modernization.
"We will continue ramping up Russia's navy potential, perfect the basing system and navy infrastructure, fit the most advanced weaponry and equipment on ships, train difficult tasks at drills and in long-distance voyages as well as display the Russian flag in strategically important regions of the world's oceans," Putin said. The navy is important because Russia uses it to project power in the Black Sea and the Mediterranean. (JPost / VFI News)
Put no trust in a neighbor; have no confidence in a friend; guard the doors of your mouth from her who lies in your arms; for the son treats the father with contempt, the daughter rises up against her mother, the daughter-in-law against her mother-in-law; a man's enemies are the men of his own house. - Micah 7:5-6