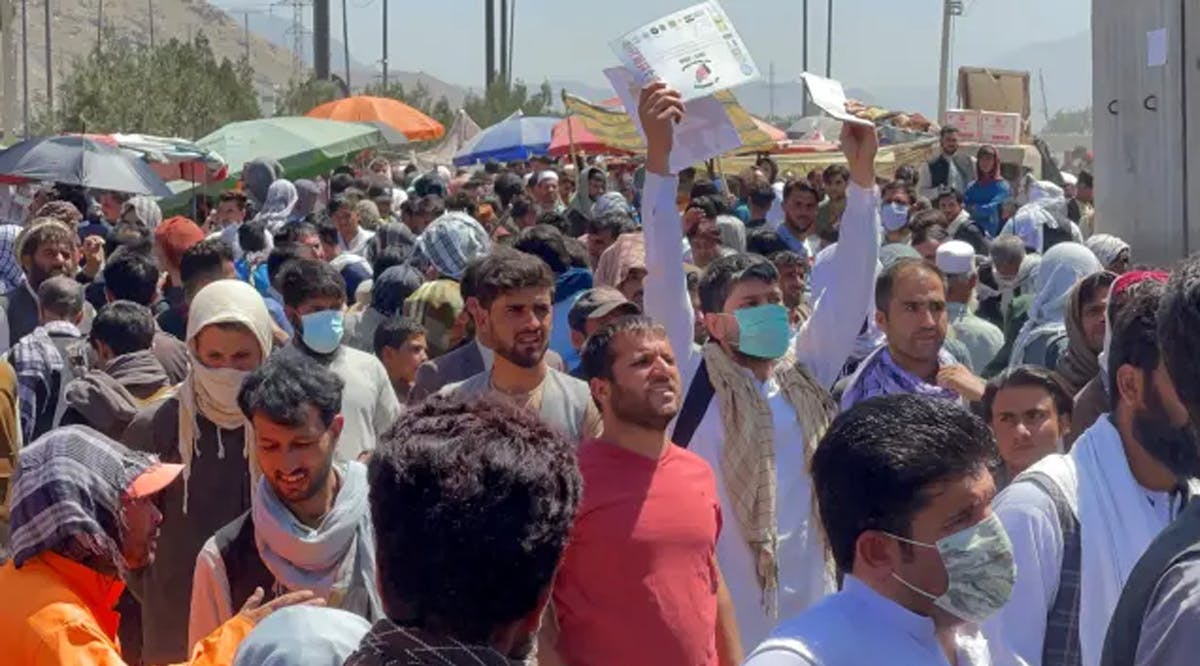 ISIS Claims Responsibility for Suicide Bombings in Kabul
At least 72 Afghans and 13 US servicemen have been killed in a suicide bombing carried out by ISIS at the Kabul airport, US officials confirmed Thursday, August 26, night.
The terror group ISIS-K has claimed responsibility for the deadly double attack.
President Joe Biden, his voice breaking with emotion, vowed on Thursday the United States would hunt down those responsible for twin explosions at the Kabul airport in Afghanistan and said he asked the Pentagon to develop plans to strike back at them.
Biden spoke hours after the blasts killed at least a dozen American troops and scores of civilians, the worst day of casualties for US forces there in a decade.
"We will not forgive, we will not forget. We will hunt you down and make you pay," Biden said in remarks at the White House.
"I have also ordered my commanders to develop operational plans to strike ISIS-K assets, leadership, and facilities. We will respond with force and precision at our time, at the place we choose and the moment of our choosing," Biden said.
Biden appeared to be fighting back tears and his voice cracked with emotion as he talked about the American "heroes" who died. "It's been a tough day," he said.
The president said he had told the US military that he would grant additional force if they needed it: "Whatever they need, if they need additional force, I will grant it."
CENTCOM Chief Kenneth F. McKenzie Jr. said that while saddened by the deaths, the US will continue conducting evacuations from Kabul. "ISIS will not deter the US from carrying out the mission."
He estimated that some 1,000 Americans are still in Afghanistan. Furthermore, McKenzie expressed that he expects ISIS attacks to continue. (JPost / VFI News)
"Lord, we pray that you would protect Your followers, the innocent and American citizens that are still in Afghanistan, and help them get out and into safety."
The articles included in this publication do not necessarily reflect the views or opinions of Vision for Israel. We try to provide accurate reporting on news pertinent to Israel, the Middle East, the diaspora, and Jewish issues around the world—and we hope that you find it both informative and useful for intercessory prayer.