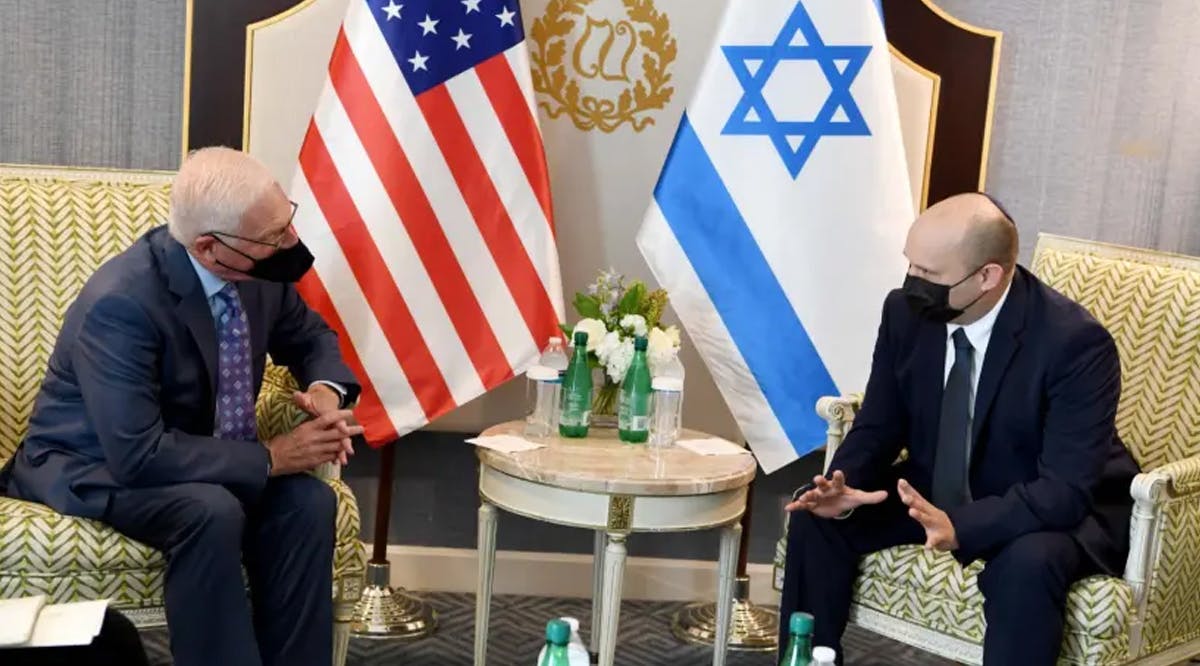 With Rise of Taliban, US-Israel Alliance More Critical than Ever
US Jewish organizations were following closely as the drama was unfolding. Even before Thursday's terror attack, it was already clear that the Afghanistan withdrawal will overshadow the meeting between US President Joe Biden and Israeli Prime Minister Naftali Bennett. But the deadly attack near the Kabul airport made it clear that the administration's attention is currently elsewhere, as the President and his close staff monitored the developments from the situation room, postponing the meeting to a later timing.
William Daroff, CEO of the Conference of Presidents of Major Jewish Organizations, told The Jerusalem Post that "as we watch the rise of the Taliban in Afghanistan, the alliance and partnership between the United States and the State of Israel is more critical than ever."
Speaking about the meeting, Daroff said that he expected the two new administrations "to make significant progress on issues of mutual and fundamental importance to all Americans and Israelis during Prime Minister Bennett's first US trip to Washington since assuming office — the first opportunity for the two leaders to meet face-to-face during their many years in public service."
"These priorities include sharing knowledge and resources to counter the COVID-19 virus and its variants, how best to deter Iranian aggression and hold its nuclear program accountable and in check, and defending and promoting Israel's security, peace, and stability," he said.
Dan Mariaschin, CEO of B'nai B'rith International, told the Post that with the fall of Afghanistan to the Taliban and all of the strategic uncertainty that it has unleashed, "events would hopefully dictate a further closing of the ranks between Washington and Jerusalem on Iran and the Palestinian issue."
"This is clearly no time for risk-taking with Iran, including sanctions relief, especially given the election of Ebrahim Raisi, Tehran's ratcheting up enrichment and other aspects of its nuclear program, and its malign behavior throughout the region," said Mariaschin. (JPost / VFI News)
"Two are better than one, because they have a good reward for their toil. For if they fall, one will lift up his fellow. But woe to him who is alone when he falls and has not another to lift him up." - Ecclesiastes 4:9-10