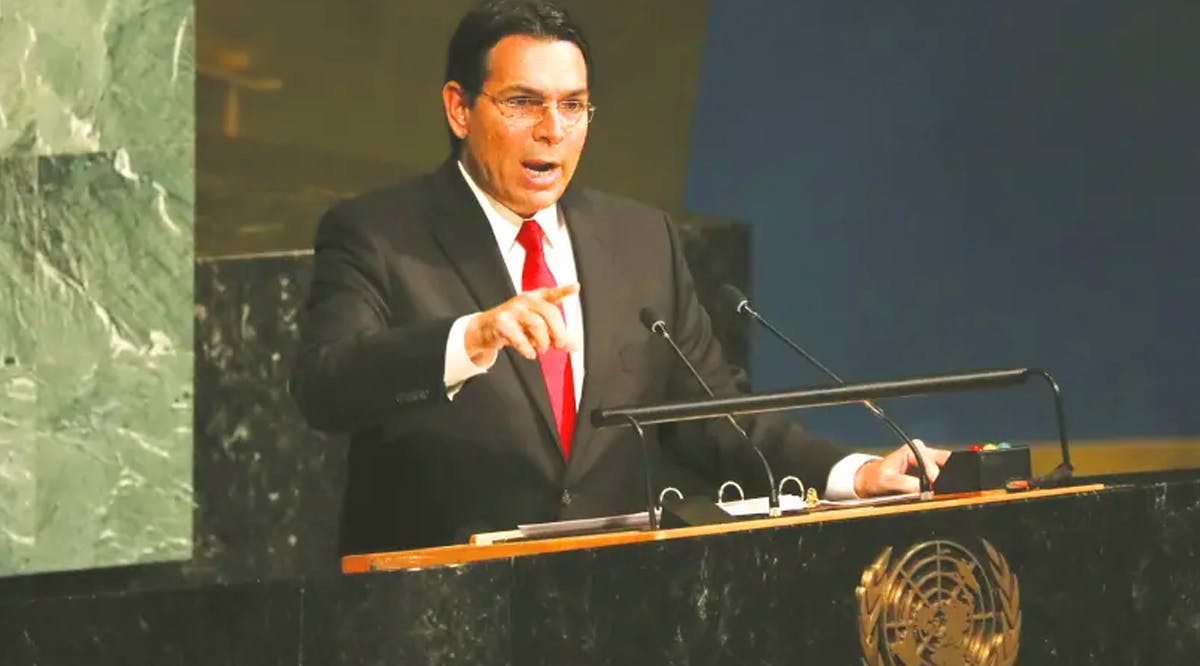 Danon: Lebanon Should Oust Hezbollah
The international community should pressure the Lebanese government to oust the militant group Hezbollah from Lebanon in the aftermath of the explosion in the port of Beirut, outgoing Israeli Ambassador to the UN Danny Danon told the Jewish group B'nai B'rith on Thursday.
"We should all demand more from the Lebanese government to push Hezbollah out of the government out of the border with Israel," said Danon.
He spoke with B'nai B'rith in a virtual interview that was posted on YouTube on Thursday in the aftermath of the massive explosion at the Beirut Port that killed at least 158 people.
The cause of the explosion has yet to be determined, but Danon told B'nai B'rith that while he was UN ambassador he warned the UN Security Council that Hezbollah was storing weapons at the port.
"We got the intelligence and I spoke about it publicly, that [Hezbollah is] actually using the airports and the ports to transport the weapons and other things that are dangerous," Danon said. (JPost / VFI News)
He rebukes the sea and makes it dry; he dries up all the rivers; Bashan and Carmel wither; the bloom of Lebanon withers. —Nahum 1:4
"God, we ask that you help the people of Lebanon to see how organizations like Hezbollah have been working against their interests, both home and abroad."