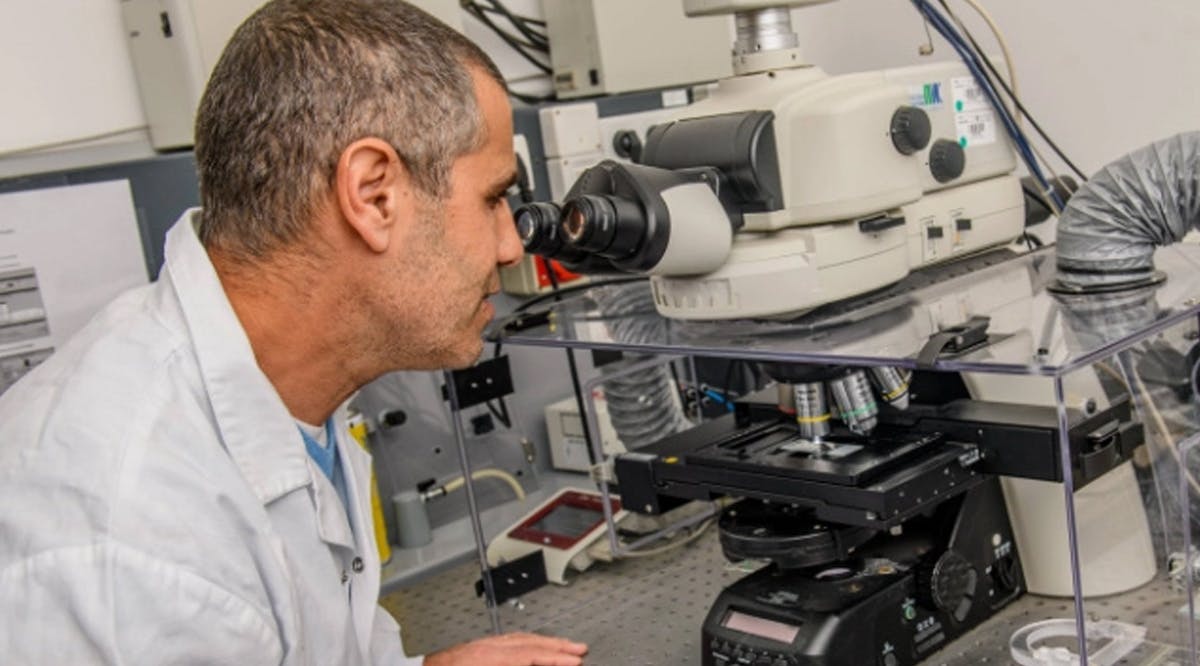 Israeli Engineers Develop Implants to Help Paralyzed People Walk Again
People with long-term paralysis might regain the ability to walk after Israeli scientists successfully engineered the first 3D human spinal cord tissue. The results were published in a groundbreaking peer-reviewed study published in the journal Advanced Science on Monday morning, February 7.
The study was conducted by researchers from the Sagol Center for Regenerative Biotechnology at Tel Aviv University, headed by Prof. Tal Dvir. He was joined by researchers from the Shmunis School of Biomedicine and Cancer Research and the Department of Biomedical Engineering at TAU. The team at Dvir's lab includes Ph.D. student Lior Wertheim, Dr. Reuven Edri, and Dr. Yona Goldshmit.
Paralysis can occur after a spinal cord injury, which can refer to damage sustained to any part of the spinal cord or the nerves at the end of the spinal canal. These injuries can cause permanent changes in strength, sensation, and other bodily functions, and in severe cases, can lead to long-term paralysis, for which there is currently no cure.
Despite many prior attempts having been made worldwide to promote natural or intervened regeneration at the site of the injury, there has been minimal success.
Many existing experimental or investigated methods rely on the transplantation of different cells or biomaterials into the site of the injury. Two issues jeopardize the success of the treatment, however: the immune response to the transplanted cells causing them to be rejected, and the implantation of dissociated cells that fail to form into a functional network.
Therefore, the research team hypothesized that mimicking embryonic development by applying a specific spinal cord motor neuron differentiation protocol in a 3D dynamic environment would provide cells with signals for appropriate regenerative tissue formation, healing the site, and lowering the risk of rejection.
Furthermore, they theorized, assembling a functional neuron network prior to implantation would increase the chances of functional engraftment, in which it integrates well into the host body. (JPost/ VFI News)
The suggestions, opinions, and scripture references made by VFI News writers and editors are based on the best information received.

Want to see more from VFI? Follow us on Facebook! Our official Facebook name is Vision for Israel. Follow us there and please hit "like" if you like us.