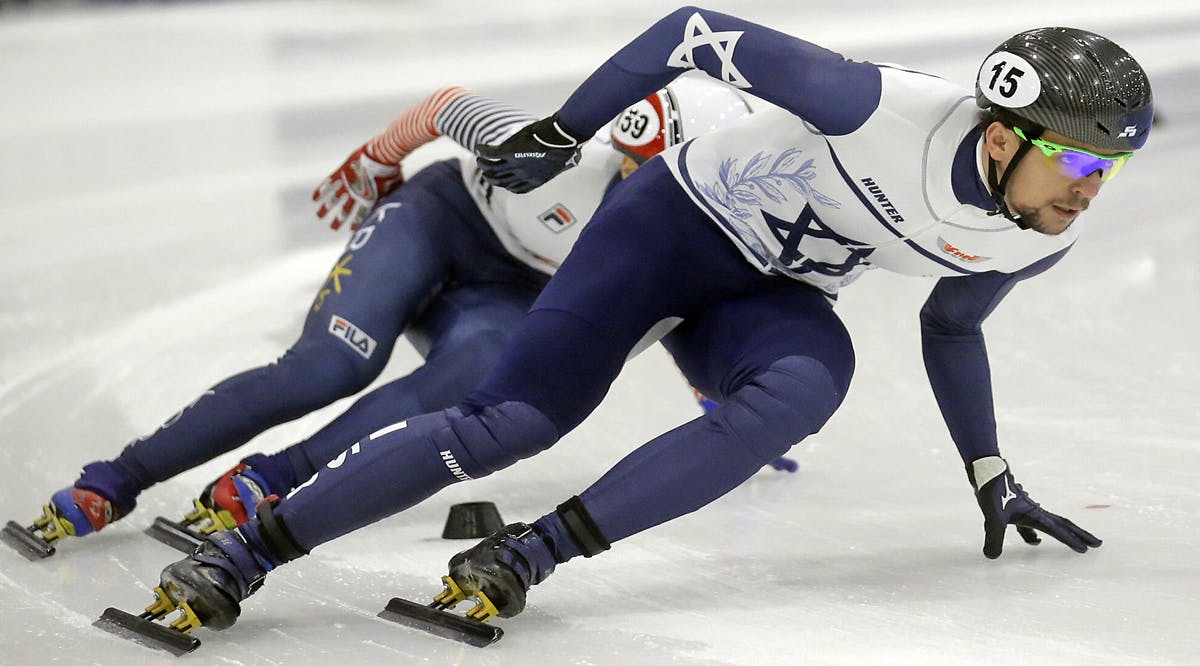 Israel's Small but Proud Olympic Delegation Takes Aim at the Beijing Winter Games
When the opening ceremony of the Winter Olympics kicked off in Beijing on Friday, February 4, just six athletes marched under the Israeli flag, a drop from the 10 that competed in Pyeongchang in 2018.
Israel has never won a medal at the Winter Olympics – in which it has competed every game since 1994 – and that's not expected to change in 2022. But the six Olympians this year – none of whom were born in the Jewish state – bring with them a range of experiences, stories and a sense of pride to be representing Israel on the international stage, competing in figure skating, speed skating, and alpine skiing.
"We have a very high-quality and experienced delegation," said Yaniv Ashkenazi, the head of Israel's delegation to the Winter Games and director of the Elite Sport Department at the Israel Olympic Committee, during a December press conference. "We have a lot of hopes and expectations that our athletes will be good, will be healthy, and we'll hope for the best."
Yael Arad, the president of the Israel Olympic Committee and an Olympic silver medalist in judo, said Israel's delegation to Beijing is not large, but it is impressive.
"We're sending a very small delegation," said Arad. "We want them to succeed, we believe in our athletes, we have athletes who are strong contenders for finals, in three different disciplines… we're always striving as high as possible."
When it comes to Jewish athletes competing in Beijing from around the world – including the US and Canada – a medal finish just might be in the cards.
Israel has not said that it will join in a diplomatic boycott of the Games, which the US, Canada, the UK, and other nations are taking part in to protest China's brutal policies, in particular the Uyghur genocide. But Culture Minister Chili Tropper will not be attending — though he did attend the Games in Tokyo last year — citing concerns over the Omicron COVID wave. (TOI / VFI News)
"God, we ask that you bless all Olympic athletes, bringing them strength, sportsmanship, and humility."