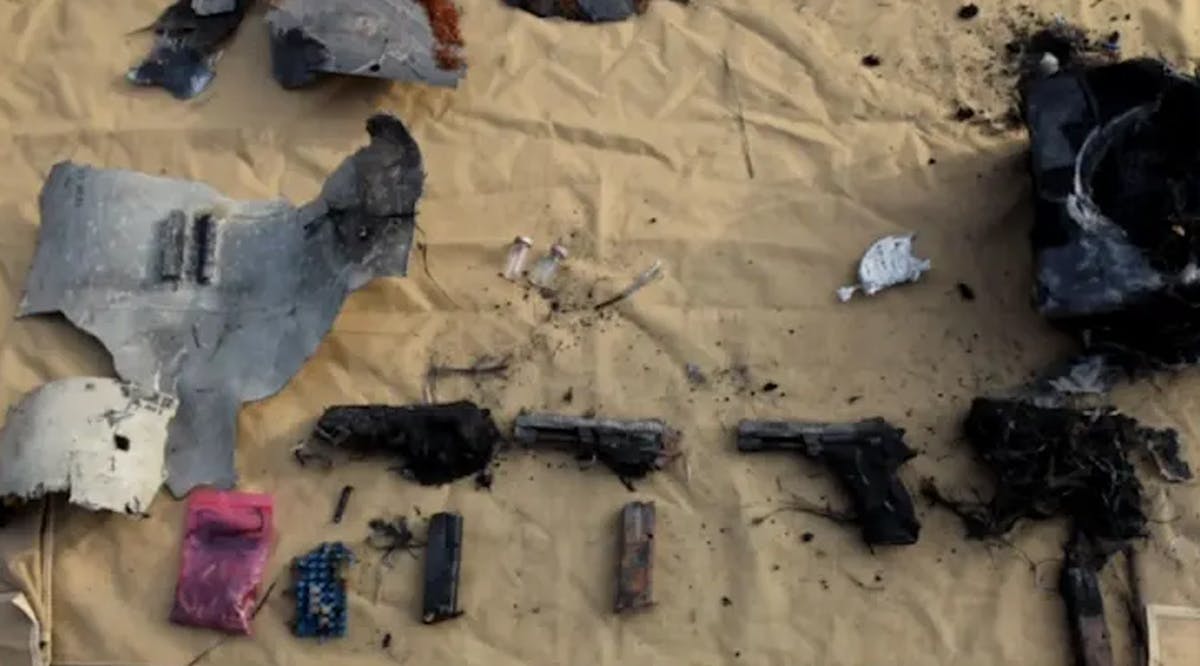 As Iranian Drone Threat Increases, Israeli F-35s Down Two
Two Iranian Shahed 197 drones heading toward Israel were downed by Israeli F-35 fighter jets last year far beyond the country's airspace and less than half an hour after they had been identified.
One drone, flying toward Israel from the South, was spotted at around 1:44 AM and was shot down at 2:19 AM. The second one, which was flying in from the East, was identified at 1:46 AM and downed at 2:16 AM.
The F-35s were from the 140th Golden Eagle Squadron and 116th Lions of the South Squadron.
Though the IDF was unable to say where the drones were launched from, "The UAVs were detected and tracked throughout their flight by ground control units."
"The interceptions of the UAVs were carried out prior to them entering Israeli airspace, in coordination with neighboring countries," the military said, without naming the countries due to security concerns.
The drones that were ferrying weapons to Palestinian terror groups in the Gaza Strip were downed in March 2021 by missiles fired by the stealth jets, making it the first time that the aircraft downed unmanned aerial systems (UAS) anywhere in the world.
Israeli officials estimate that Iran was attempting to test whether military equipment could be smuggled to Gaza via drone and if successful more significant weapons could be smuggled in a similar way in the future.
The timing of the announcement late on Sunday night, March 6, was unclear but comes as Israel warns that Iran has been increasingly aggressive in the region while it is continuing to negotiate with Western countries about its nuclear program in Vienna. (JPost / VFI News)