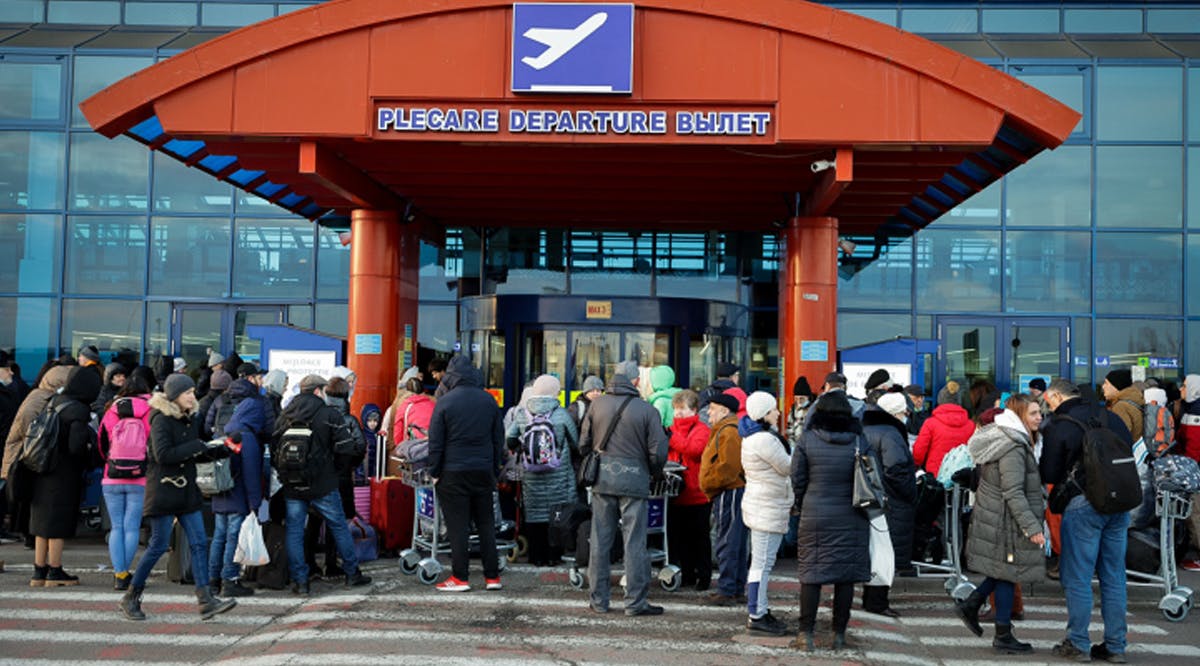 Israel to Cap Number of Non-Eligible Ukrainian Refugees it Accepts
Interior Minister Ayelet Shaked said Monday, March 7, that Israel will place a cap on the number of Ukrainian refugees allowed in who are not eligible to immigrate to the Jewish state — but did not indicate what that figure would be.
"We will approve some sort of humanitarian cap on people who are not eligible under the Law of Return," Shaked said to Kan public radio on Monday morning. "In the coming days, I will formulate an organized policy, because we have to get this situation in order."
Shaked declined to specify the number of Ukrainian refugees who are not eligible to become citizens that Israel will be willing to accept. She is thought to favor placing the cap on entry as low as possible, while Foreign Minister Yair Lapid reportedly wants Israel to accept a greater number.
The Population and Immigration Authority said Monday morning that since the February 24 outbreak of war, 2,792 Ukrainian nationals have arrived in Israel; 129 of them were denied entry for unspecified reasons.
Throughout the month of February, 3,226 Ukrainians landed in Israel; 248 of them were denied entry and 2,134 exited, the authority said.
Under the Law of Return, anyone with at least one Jewish grandparent is eligible to become an Israeli citizen.
Shaked claimed that only around 10% of those who have entered Israel since the war began are eligible for citizenship. The minister said that Israel's primary goal is to absorb fleeing Jews and others who can become citizens, as opposed to all refugees.
"Israel has a huge challenge to absorb those who are eligible under the Law of Return," she said. "We expect tens of thousands, we could reach hundreds of thousands if a large number come from Russia and other former Soviet nations. That's our central mission." (TOI / VFI News)
For you have been my refuge, a strong tower against the enemy. - Psalm 61:3