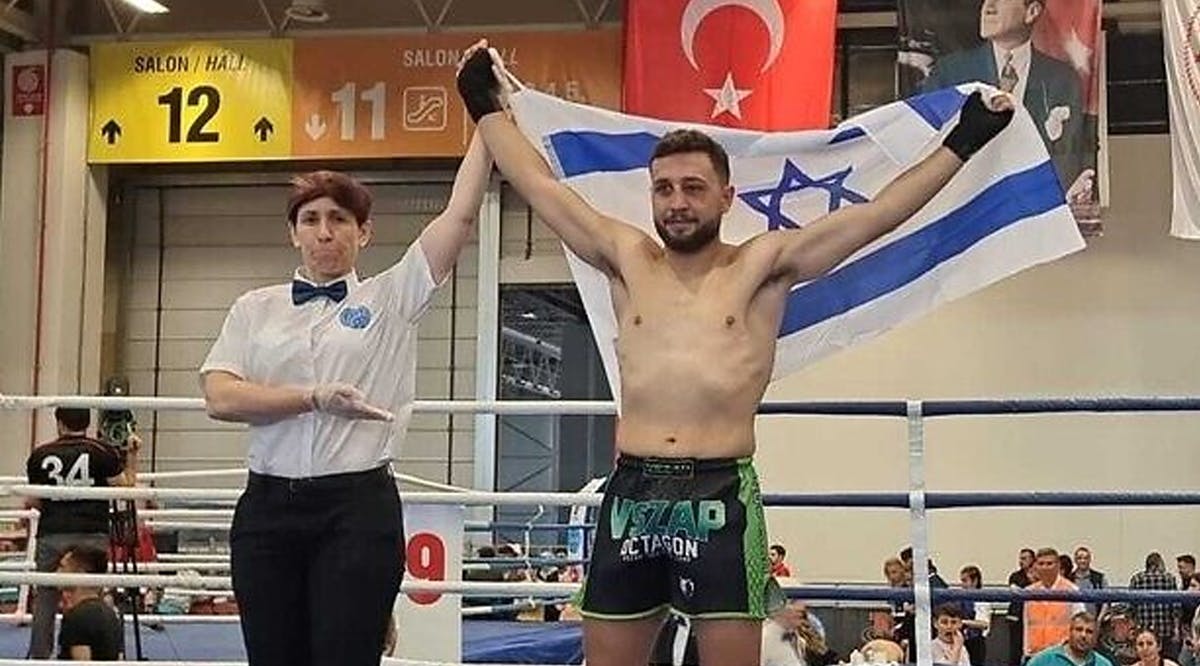 Arab Israeli Wins Kickboxing World Championship in Turkey
Israeli kickboxer Loai Sakas won a gold medal on Wednesday, May 18, at the world championships in Turkey.
Sakas, a Christian Arab from the northern town of Kafr Yasif, draped himself with the Israeli flag as he stood in the ring after he defeated his Slovakian opponent in the under-75 kilogram (165.3 pound) weight class of K-1 style kickboxing.
"I'm first and foremost an Israeli citizen," he said. "I do not care about Judaism, Islam, Christianity, or Druze — I represent the country and want everyone here to live in peace with each other."
"The Moroccan delegation, along with their entourage, also shouted at us all sorts of things during the fight and made a small demonstration, but of course, I did not react to it," he said, recounting the incident.
Sakas said that his being a Christian Arab was not a reason for him not to wave the Israeli flag after taking the gold.
"I expect every Israeli citizen to wave the Israeli flag. I do not try to rile up people or anything like that, I wave the flag because I am an Israeli citizen," he said.
While he noted that he had received some backlash from people in his town for representing Israel, he stressed that they or their remarks did not matter to him.
"I also get a lot of support from a lot of people for what I do and I concentrate on that. People can think what they want — I am Israeli. If I walk down the street and I see someone attacking a Jew, I will protect him," he added. (TOI/ VFI News)
"Lord, we thank you for Loai Sakas' bold stand for Israel and we ask that you protect him, bless him and make him an example to others. We also pray that you would eliminate antisemitism and protect other Israeli athletes as they compete in the world."
The suggestions, opinions, and scripture references made by VFI News writers and editors are based on the best information received.

Want to see more from VFI? Follow us on Facebook! Our official Facebook name is Vision for Israel. Follow us there and please hit "like" if you like us.