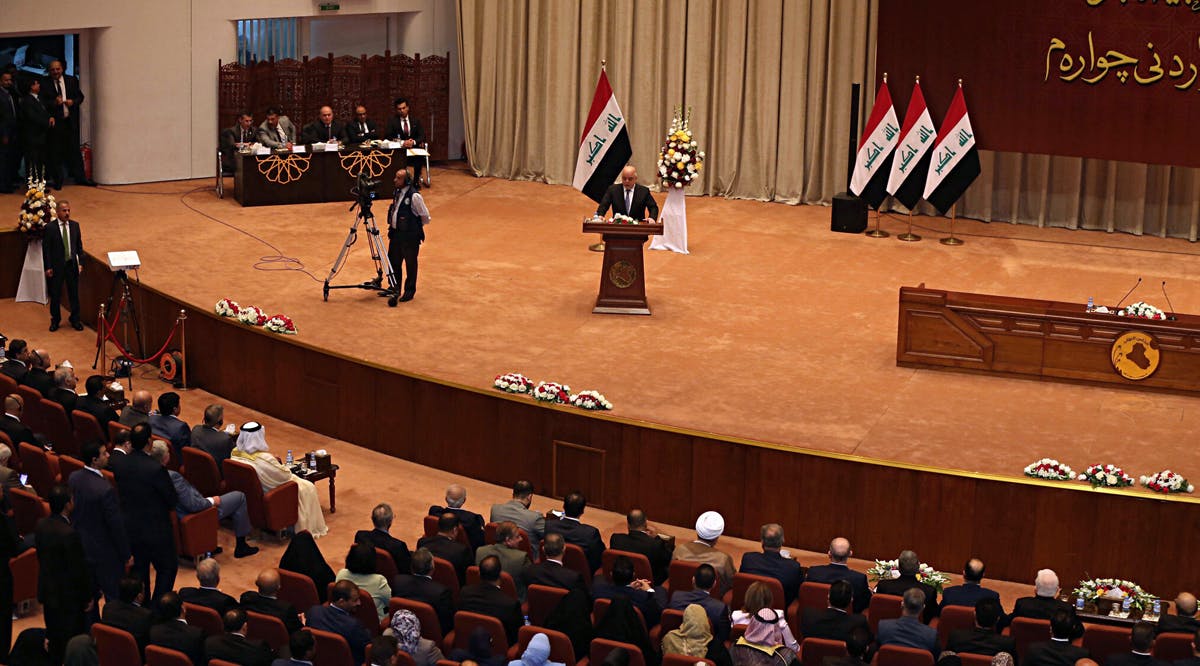 Iraqis Communicating with Israel Could Face Execution
A drastic anti-Israel law set to come into effect in Iraq will see citizens who communicate with Israelis in any way sentenced to death. The bill will apply to all Iraqi citizens, foreigners visiting Iraq, and Iraqis abroad, and will extend to Israeli-linked organizations and online communication via social media.
There are far-reaching implications of the legislation, which goes further than similar bills that exist in other Arab states, such as Kuwait.
Titled "Banning Normalization and Establishment of Relations with the Zionist Entity," the bill strictly forbids "contact and communication of any kind and means with the occupying Zionist entity, its nationals, and representatives, whether individuals or institutions or organizations, for any reason."
The bill, which was introduced by anti-Western Shiite cleric Muqtada al-Sadr, also forbids the "promotion of any ideas, ideologies, principles, or Israeli or Zionist conduct, in any form," with transgressors facing potential "execution or lifelong imprisonment."
On a more practical level, the bill bans any form of "financial or moral assistance" to Israel or any institution affiliated with it, raising concerns for Iraqi Jews living in the semi-autonomous region of Kurdistan — once home to a vibrant Jewish community that has largely relocated to Israel since its establishment. This means that any form of contact between Jewish relatives from Kurdistan and Israel could result in the death penalty.
The bill still needs to receive the approval of a parliamentary subcommittee, but it will likely become law. (TOI / VFI News)
Redeem Israel, O God, out of all his troubles. - Psalm 25:22