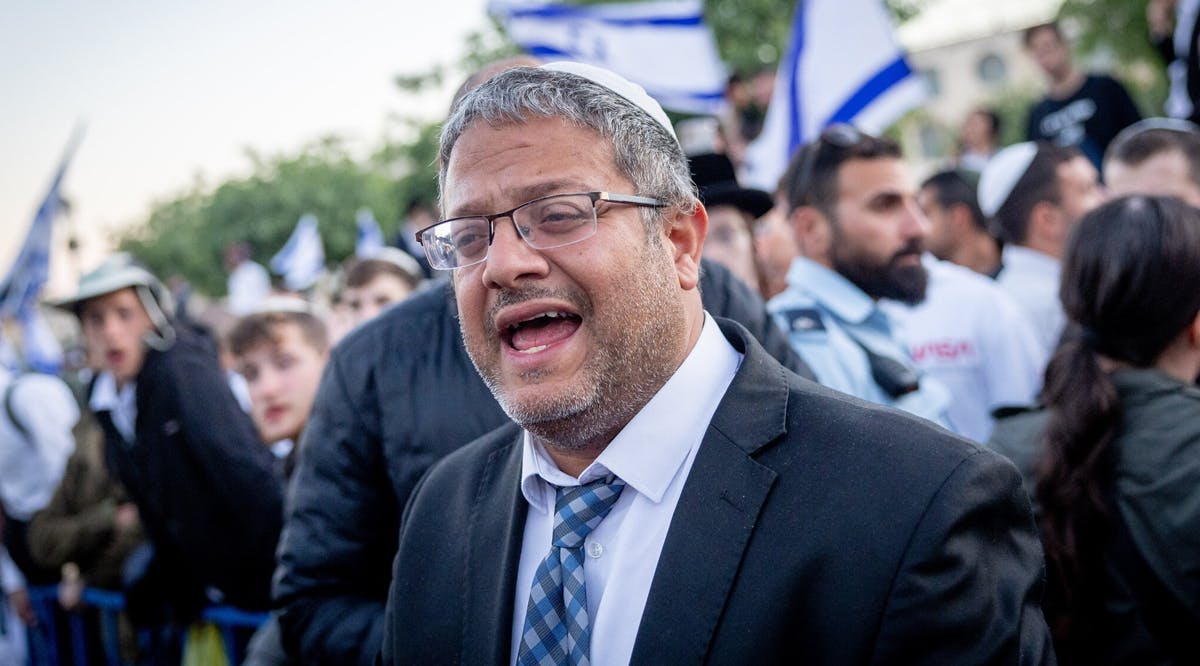 Shin Bet Foils Hamas Plot to Assassinate MK Ben Gvir, Bomb Jerusalem Rail with Drone
Israeli security forces uncovered an active Hamas terror cell in East Jerusalem that planned a series of attacks, including against far-right MK Itamar Ben Gvir, authorities said on Tuesday, May 24.
According to the Shin Bet security agency and Israel Police, the five men planned a shooting attack against Ben Gvir and other Israeli targets, as well as kidnappings of Israeli soldiers, and a bombing attack on the Jerusalem light rail using a drone.
The security authorities said the cell was led by Rashid Rashak, "a prominent Hamas operative, a resident of the Old City of Jerusalem."
He was also accused of establishing a network of Hamas supporters who led recent clashes on Jerusalem's Temple Mount last month.
Shin Bet and police said Rashak planned, together with Mansour Safadi, another Hamas operative from the East Jerusalem neighborhood of Abu Tor, a shooting attack or suicide bombing attack in Jerusalem. Authorities seized a drone that was intended to be armed and used in an attack on Jerusalem's light rail.
The foiled attempt by the Hamas cell came amid heightened tensions between Israel and the Palestinians, against a backdrop of terror attacks that have left 19 dead since March 22. In a rare move, Hamas's military wing claimed responsibility for one of those attacks — a terror shooting that left an Israeli security guard dead at the entrance to the West Bank settlement of Ariel. (TOI/VFI News)
"God, we ask that you keep your people safe, and eliminate terror and hatred from your world."