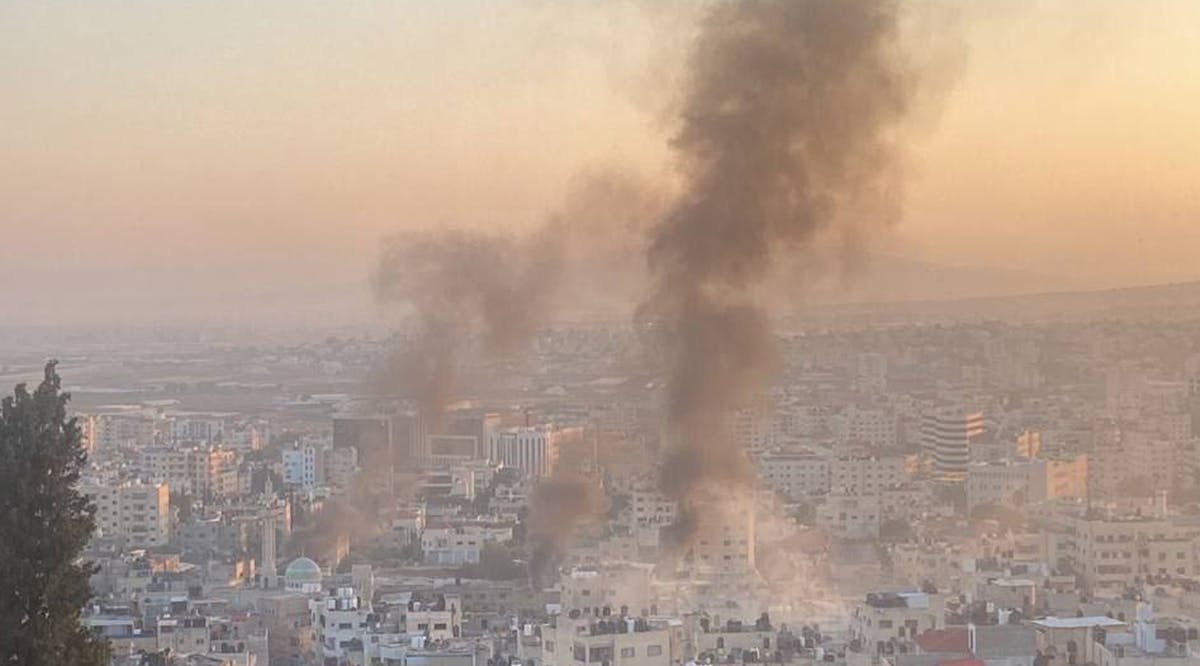 IDF Strikes in Jenin, Launches Major Counterterrorism Campaign; 10 Palestinians Killed
Israeli military forces launched a major operation in the West Bank city of Jenin early Monday morning, July 3, focused on the city's restive refugee camp, with airstrikes carried out against multiple targets.
A senior government official said that "the goal of this extensive operation is to end Jenin's role as a 'city of refuge' for terror, and it will last as long as it needs to." IDF spokesman Rear Admiral Daniel Hagari also told reporters "We did not come to occupy the refugee camp. This is not an operation against the Palestinian Authority but against the terror groups in Jenin."
The campaign appeared to be the largest in the West Bank in 20 years, and came as tensions were sky-high following a series of deadly terror attacks carried out by Palestinians from the Jenin area.
As of Monday afternoon, at least 10 suspected Palestinian terrorists are dead and dozens wounded, according to IDF sources. The Palestinian Authority health ministry said 50 people were wounded, 10 of them in serious condition.
Palestinians reported that residents had been sent text messages asking them to remain indoors, while some members of armed groups had received texts urging them to lay down their arms and turn themselves in.
Members of the Jenin Battalion, a local Islamic Jihad wing, claimed its members had opened fire on Israeli troops in the city and targeted military vehicles, including a D9 bulldozer, with explosive devices.
The IDF said that during the operation, forces located a makeshift rocket and a number of explosive devices, among other weapons and military equipment. At least 20 suspects were detained, a military spokesperson said. The IDF said troops demolished a laboratory used to manufacture explosive devices. (TOI / VFI News)
"God, we ask that all Israeli citizens remain shielded from terrorists and that hostilities in our country will soon come to a halt. We are immensely grateful for Your protection and the alertness of our leaders in regards to national safety, and we hope that Israel can be a peaceful country from now on."
The articles included in this publication do not necessarily reflect the views or opinions of Vision for Israel. We try to provide accurate reporting on news pertinent to Israel, the Middle East, the diaspora, and Jewish issues around the world—and we hope that you find it both informative and useful for intercessory prayer.