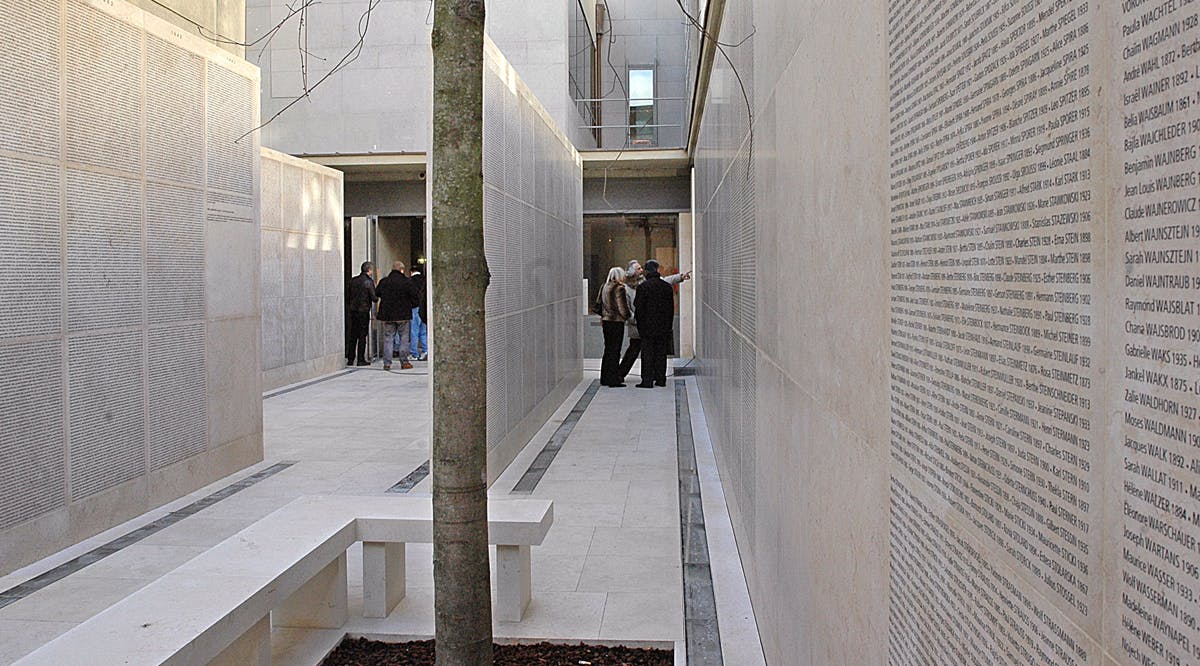 Rioters Vandalize Holocaust Memorial in Paris
Rioters vandalized a Holocaust memorial site in the Paris suburb of Nanterre amid the large wave of anti-police protests.
Video footage of the incident on Thursday, June 29, shows rioters shouting and writing anti-police slogans on the wall of the Memorial to the Martyrs of the Deportation.
"The vandalization of this monument desecrates the memory of the victims of the Nazis. Amid the social unrest currently roiling France, Holocaust memorials must be respected and protected," said the Combat Antisemitism Movement.
"The Memorial to the Martyrs of the Deportation in Nanterre honors the 200,000 people who were sent from Vichy France to German concentration camps during WWII," it tweeted.
The protesters that vandalized the site were angered by the death of 17-year-old Nahel by police. Reports say that he drove away from a traffic checkpoint in Nanterre when he was killed. (JPost / VFI News)