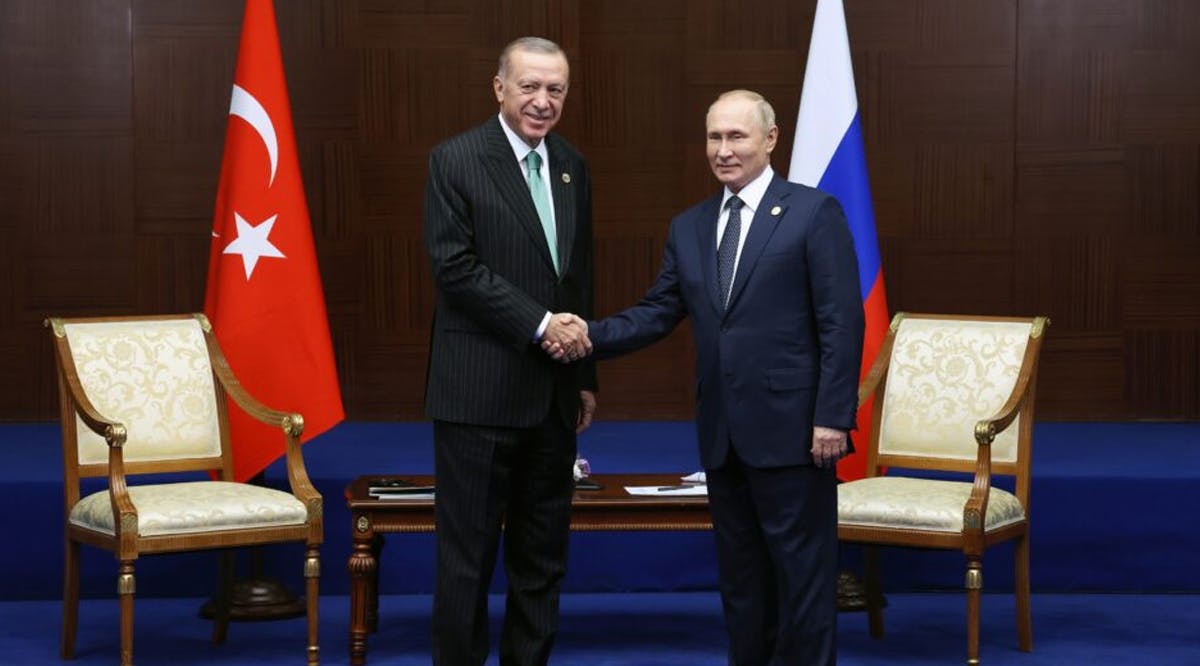 Putin Courts Erdogan with Plan to Pump More Russian Gas Via Turkey
Russian President Vladimir Putin proposed to his Turkish counterpart Tayyip Erdogan on Thursday, October 13, that Moscow could export more gas via Turkey and turn it into a new supply "hub," bidding to preserve Russia's energy leverage over Europe.
At a meeting in Kazakhstan, Putin said Turkey offered the most reliable route to deliver gas to the European Union, and the proposed platform would allow prices to be set without politics.
Russia is looking to redirect supplies away from the Nord Stream Baltic gas pipelines, damaged in explosions last month, that are still under investigation. Russia blamed the West, without providing evidence, and rejected what it called "stupid" assertions that it had sabotaged the pipelines itself.
Putin told Erdogan the hub would be "a platform not only for supplies, but also for determining the price, because this is a very important issue". "Today, these prices are sky-high," he said. "We could easily regulate [them] at a normal market level, without any political overtones."
Relations with NATO member Turkey are vital to Russia at a time when the West has hit it with waves of economic sanctions, which Ankara has refrained from joining. (JPost / VFI News)