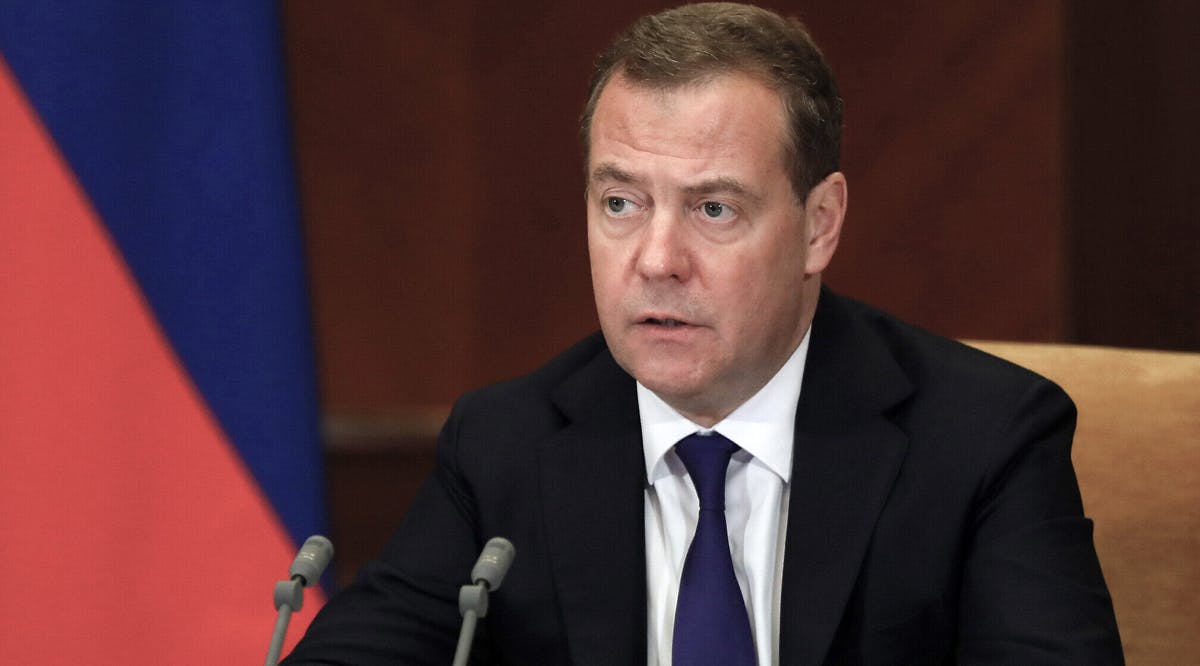 Russian Ex-President: If Israel Sends Weapons to Ukraine, It Will Destroy Moscow Ties
Former Russian President Dmitry Medvedev on Monday, October 17, warned Israel against sending weaponry to Ukraine, saying it would destroy all diplomatic relations between Jerusalem and Moscow.
"It seems Israel will supply weapons to the Kyiv regime. A very reckless move. It will destroy all diplomatic relations between our countries," Medvedev wrote on Telegram.
Medvedev currently serves as the deputy chairman of the Security Council of Russia, and is considered to be a key ally of Russian President Vladimir Putin.
His comments came shortly after explosive-laden suicide drones, apparently including Iranian-made Shaheds, struck Ukraine's capital early Monday. At least one person was killed.
There has been no official statement from Israel that it is planning to send military aid to Ukraine. (TOI / VFI News)
"God, we ask that you help our leaders make the right choices not only in regards to our people and region, but the rest of the world as well."