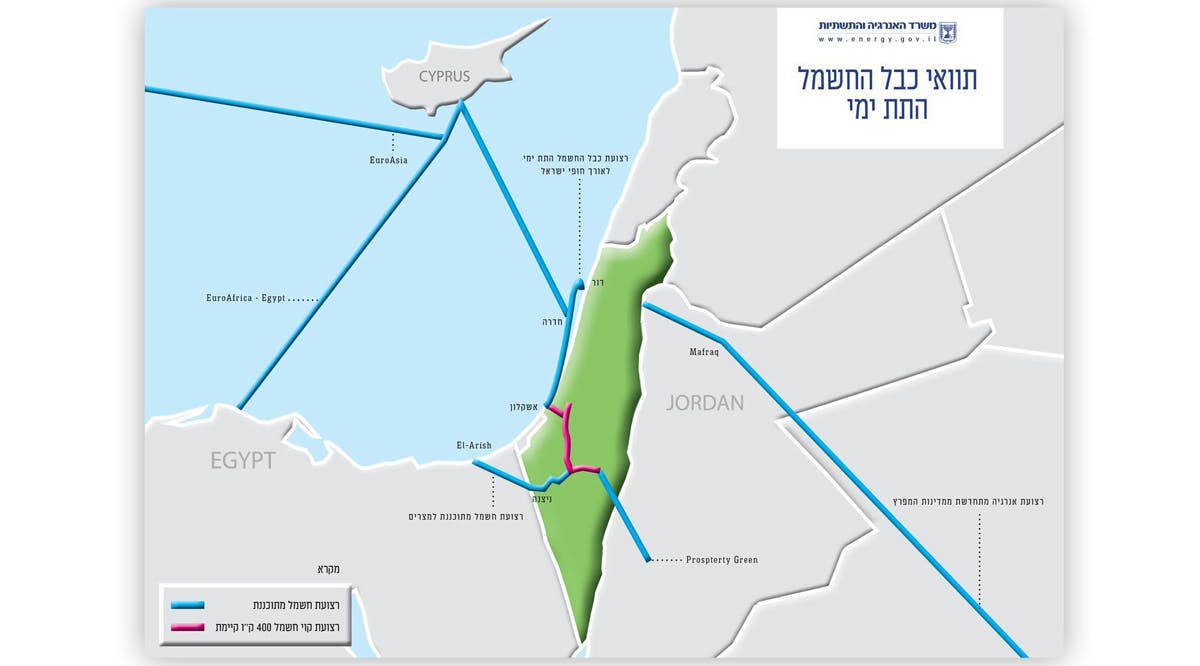 Israel Plans to Build Undersea Electricity Cable Linking to Grids in Europe and Gulf
Israel is advancing plans for the construction of an underwater electricity cable project to meet growing energy needs in the center and north of the country and to link the country's electricity network to power grids in Europe and countries in the Gulf region.
The national planning and building council on Tuesday, July 4, decided to commence with the planning and construction of the proposed 150-kilometer (93-mile) subsea electricity cable that will run along Israel's Mediterranean coast from Ashkelon in the south to Haifa in the north, the Energy Ministry said in a statement.
The underwater power cable will transmit electricity mainly generated from renewable solar energy fields in Israel's south to areas of demand in cities in the center and the north.
According to the subsea cable project plan, the possibility of connecting Israel's electricity network to power grids in Europe via Cyprus and Greece will be advanced, as well as the option of connecting to Gulf countries through Jordan and Egypt, the ministry said.
Connecting the underwater cable to regional countries such as Egypt would open the possibility to have a backup for the local grid in case of power shortages and allow for exports of green electricity produced in Israel, the ministry said. (TOI / VFI News)
"For I know the plans I have for you," declares the Lord, "plans to prosper you and not to harm you, plans to give you hope and a future." - Jeremiah 29:11