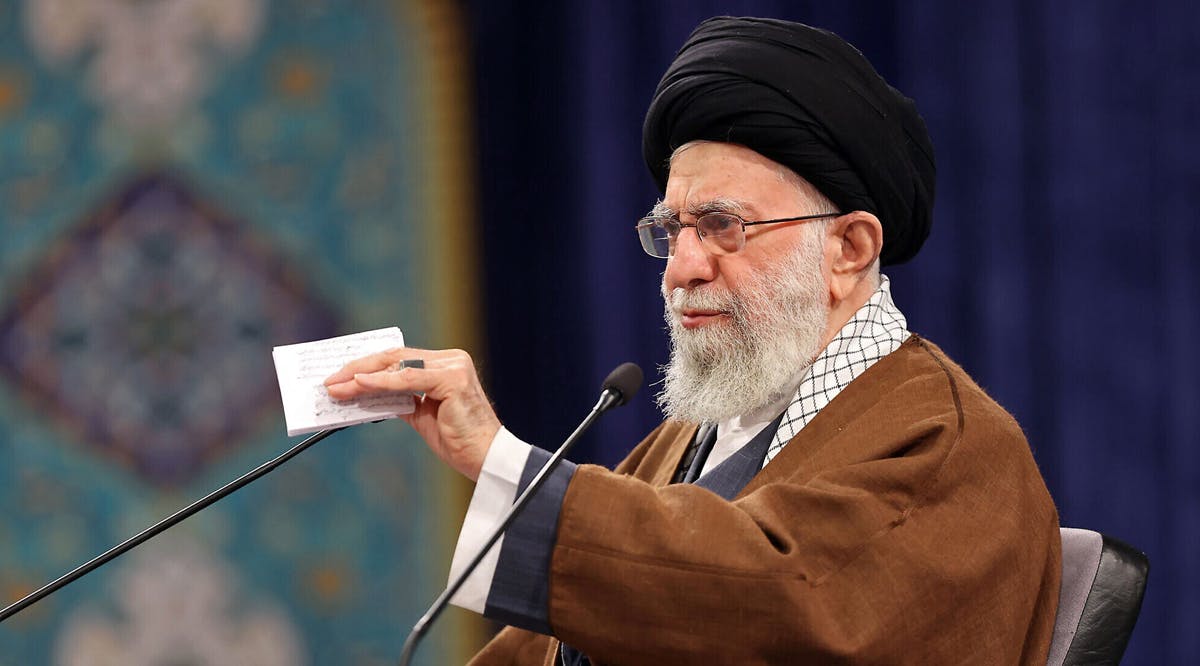 Iran Won't Give up 'Defensive Power, Regional Presence, Nuclear Progress'
Iran's Supreme Leader Ayatollah Ali Khamenei said Tehran will not bow to pressure to reduce its "defensive power," regional proxies, and progress in nuclear technology, he was cited as saying in Iranian state media on Thursday, March 10.
"Suggestions to reduce our defensive power so as to appease the enemy are nothing more than naive and ill-advised… Over time, these flawed proposals have been rebutted, but if they weren't, Iran would have now faced great threats," Khamenei was quoted as saying.
"Regional presence gives us strategic depth and more power. Why should we give it up? Scientific progress in the nuclear field is related to our future needs, and if we give that up, will anyone help us in the future?" he added.
Tehran is locked in negotiations with world powers to revive the nuclear deal that offered sanctions relief in return for curbs on its atomic program.
Its arch-foe the United States, under former US President Donald Trump, unilaterally withdrew in 2018 from the accord known formally as the Joint Comprehensive Plan of Action.
Negotiators have signaled that talks had progressed into a "final phase," but pending issues were still unresolved.
Israel has warned that funds from an economy freed from sanctions will enable Iran to step up support for its proxies across the Middle East, including Lebanon's Hezbollah terror group. (TOI / VFI News)
"God, we ask that you bring peace between Israel and the rest of the region, and bring Iran to a place of peace and kindness."