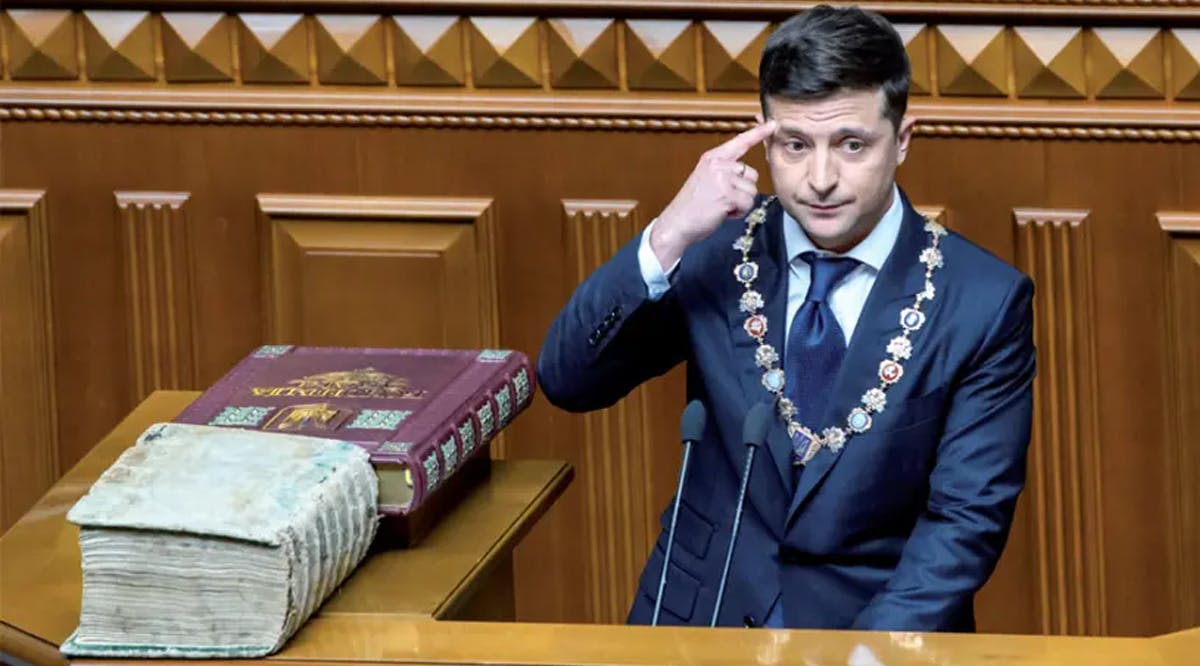 Iranian Media Slanders Zelensky with Antisemitic Article
Iran's Fars News, which is a pro-government media outlet linked to the Islamic Revolutionary Guard Corps, ran a long article bashing Ukrainian President Volodymyr Zelensky and using antisemitic tropes.
In the March 10 article that appears on its website's homepage, Zelensky is accused of being a hedonist who seeks to "gain power and pleasure, using any kind of moral and financial corruption being committed." It accuses him of having made obscene works in his film career and supporting "marijuana, gambling and prostitution."
The article openly refers to him as a Jew with "deep ties to Jewish officials and the rich, such as George Soros." It accuses him of being a Zionist, saying that "Zionist behavior" is duplicitous and that Israel had tossed Ukraine aside "like a handkerchief."
Overall, the article is full of slander against Zelensky. What is important here is how Iranian media tries to hint at various conspiracies and takes from Turkish and other sources to weave a tale of negative stereotypes against him.
This is clearly part of the Iranian regime's agenda to attack and tarnish the Ukrainian leader as part of Tehran's desire to have some closer relations with Russia.
Iran's media doesn't go the full distance of claiming more wild antisemitic conspiracies such as the Elders of Zion, but this media dog-whistling is part of the worldview linked to the far-right Islamists that push ideologies similar to the Muslim Brotherhood.
Hamas and others in the Brotherhood have long pushed anti-Jewish conspiracies, such as linking Jews to the French revolution and sex crimes. In addition, those like Malaysia's former leader Mahathir Mohammed have often pushed antisemitic conspiracies about Jews being behind the world's conflicts. (JPost / VFI News)
Lying lips are an abomination to the Lord, but those who act faithfully are his delight. - Proverbs 12:22