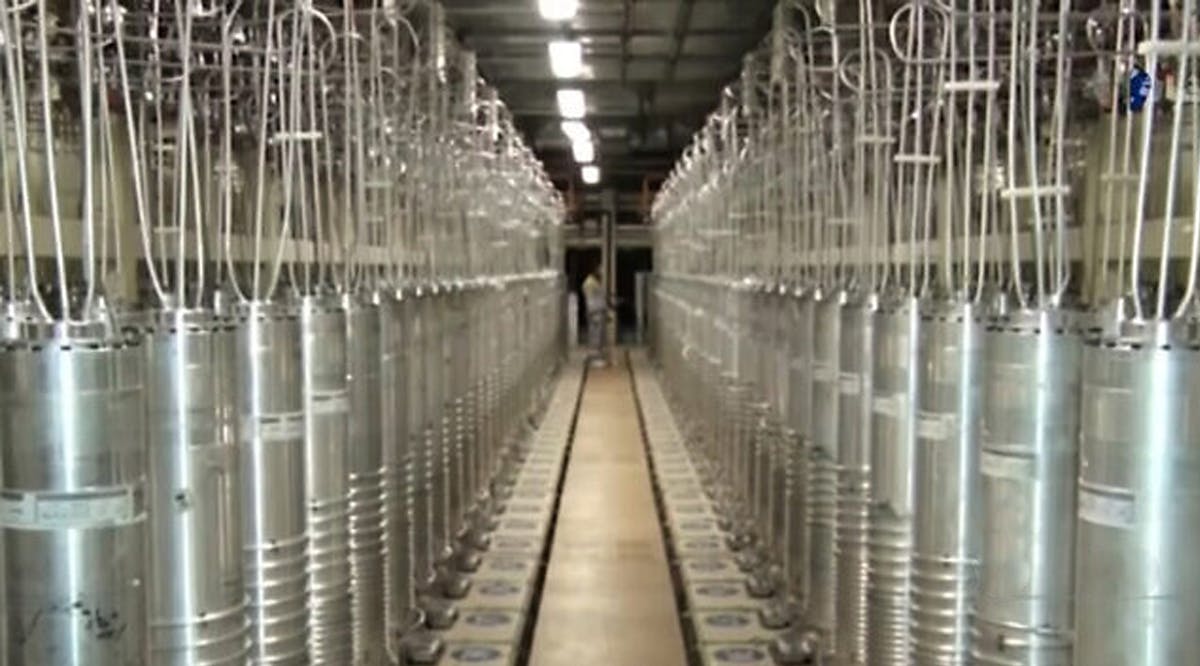 Iran's Enriched Uranium Stockpile is 18 Times 2015 Deal Limit
The UN nuclear watchdog said Monday, May 30, that it estimated Iran's stockpile of enriched uranium had grown to more than 18 times the limit laid down in Tehran's 2015 deal with world powers.
The International Atomic Energy Agency said in its latest report on Iran's nuclear program that it "estimated that, as of May 15, 2022, Iran's total enriched stockpile was 3,809.3 kilograms."
The limit in the 2015 deal was set at 300 kilograms (660 pounds) of a specific compound, the equivalent of 202.8 kilograms of uranium. The report also said that Iran is continuing its enrichment of uranium to levels higher than the 3.67 percent limit in the deal.
The stockpile of uranium enriched up to 20% is now estimated to be 238.4 kilograms, up 56.3 kilograms since the last report in March, while the amount enriched to 60% stands at 43.1 kilograms, an increase of 9.9 kilograms.
Enrichment levels of around 90% are required for use in a nuclear weapon.
"The situation does not look very good. Iran, for the time being, has not been forthcoming in the kind of information we need from them… We are extremely concerned about this," IAEA head Rafael Grossi said.
Iran has always insisted that its nuclear program is peaceful. Israel views a nuclear-threshold Iran as an unacceptable threat, as Tehran is avowedly committed to the destruction of the Jewish state.
Both American and Israeli officials have assessed that Iran now needs only a few weeks to amass enough fissile material for a bomb, should it choose to make one, though it would need additional time to assemble the device's other components. (TOI / VFI News)
And you will hear of wars and rumors of wars. See that you are not alarmed, for this must take place, but the end is not yet. - Matthew 24:6