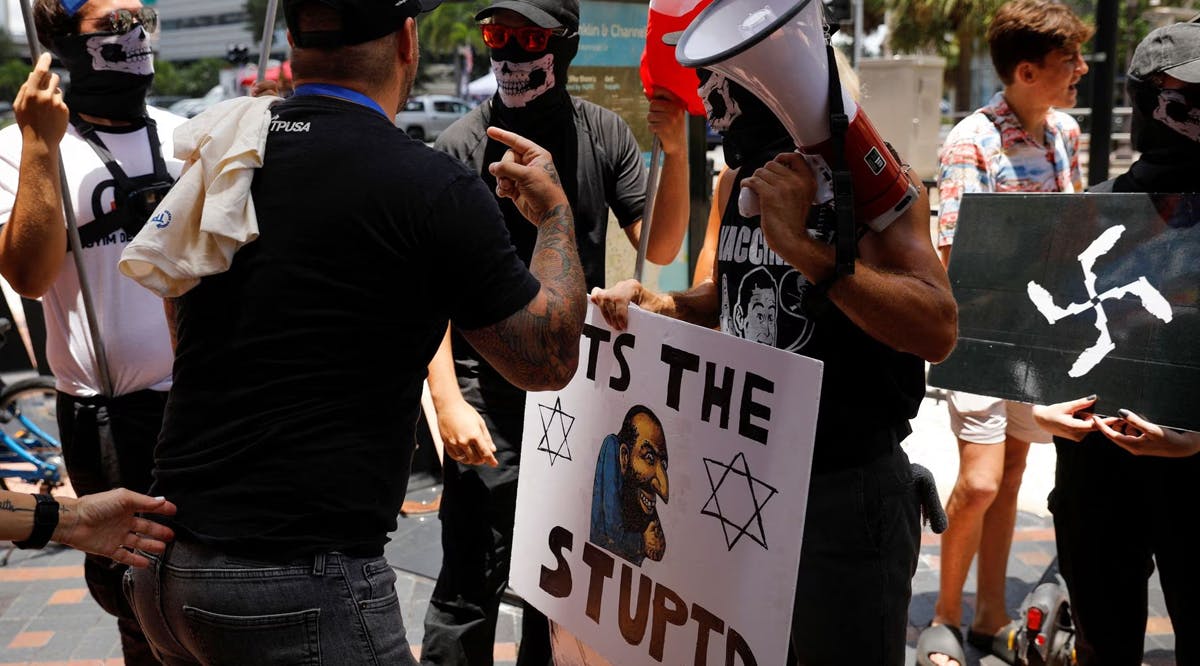 Antisemitic Attacks Reach Record High Under Joe Biden
New figures released Wednesday, March 22, by the Anti-Defamation League (ADL) show that there were nearly 3,700 known antisemitic incidents in 2022 in the U.S., 111 of them violent.
The ADL said: In 2022, ADL tabulated 3,697 antisemitic incidents throughout the United States. This is a 36% increase from the 2,717 incidents tabulated in 2021 and the highest number on record since ADL began tracking antisemitic incidents in 1979.
This is the third time in the past five years that the year-end total has been the highest number ever recorded.
Incidents increased in each of the major Audit categories: antisemitic harassment increased 29% to 2,298; antisemitic vandalism increased 51% to 1,288, and antisemitic assaults increased 26% to 111.
The vast majority of antisemitic assaults (107 out of 111) were perpetrated without the use of a deadly weapon. There was one fatality. Notably, visibly Orthodox Jews were targeted in 53% of the assault incidents nationally.
This year, no assaults perpetrated against the Jewish community resulted in mass casualties.
Antisemitic incidents were highest in New York and California, where there are large Jewish communities — and which are governed by left-wing Democrats who pride themselves on their commitments to tolerance. (BB / VFI News)
"God, we pray that antisemitic attacks worldwide will cease. We pray for your divine protection over all Jewish people, that we will be able to live peacefully, without the fear of being harassed, assaulted, or even murdered because of our identity and beliefs. "