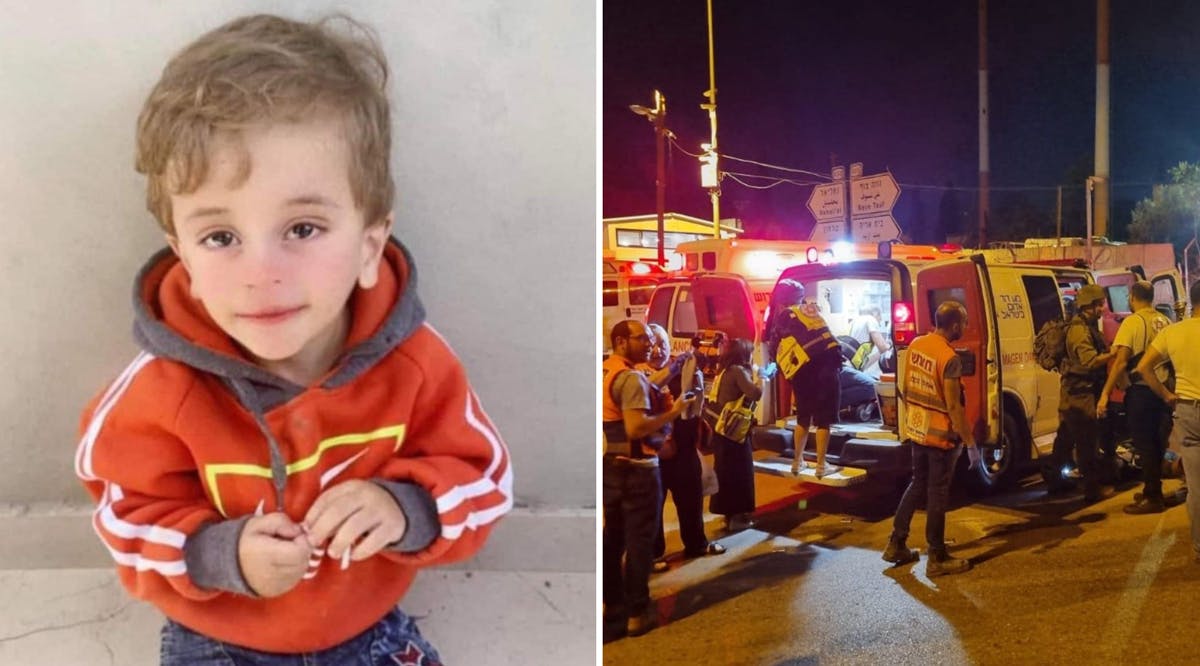 Clashes Erupt as Palestinians Hold Funeral for Toddler Mistakenly Shot by IDF
Hundreds of Palestinians gathered Tuesday, June 6, for the funeral of a 2-year-old boy who died this week after he was mistakenly shot by Israeli troops during a shootout in the West Bank.
On Thursday, June 1, Mohammed Tamimi and his father were hit by gunshots as Israeli soldiers returned fire at Palestinian gunmen who had shot at the settlement of Neve Tzuf. It appeared that "as a result of the gunfire by the [Israeli] forces, two Palestinians were hurt," the military said in a statement.
Tamimi's mother, Marwa, 32, told the media during the funeral that soldiers had fired on her husband while he was in the car with their son. She said he had gone out to move his car because he feared it would be damaged by nearby Israeli soldiers.
"My husband started the car and my son was next to him, and the shots were fired at him when he turned on the car's lights," she said. "They [Israeli soldiers] fired at them for a while, and they could not get out of the car… so I hid inside [the house]."
The Israel Defense Forces said in a statement after the shooting that the pair was likely hit by mistake, adding that it "regrets harm to [non-combatants] and works to prevent such incidents."
The father, Haitham Tamimi, was taken by Palestinian medics to a hospital in Ramallah, and the toddler was rushed to Sheba Medical Center in Ramat Gan by a military helicopter in critical condition. The boy succumbed to his wounds at Sheba on Monday, according to the hospital.
Shortly after the funeral Tuesday, several Palestinians were wounded during clashes with the Israeli military near the nearby village of Nabi Saleh. A spokesperson for the Israel Defense Forces told Israeli media that "a violent riot developed near Nabi Saleh," prompting troops to use riot dispersal means and live fire in some cases. (TOI / VFI News)
"God, we pray that You will comfort the family of the toddler who died and we offer our sincerest condolences as well. We pray that hostilities are minimized throughout Israel and that young children will not be used as human shields so that such horrifying deaths do not occur again. We pray for the protection and wellbeing of all children and innocent that reside in Israel."
The articles included in this publication do not necessarily reflect the views or opinions of Vision for Israel. We try to provide accurate reporting on news pertinent to Israel, the Middle East, the diaspora, and Jewish issues around the world—and we hope that you find it both informative and useful for intercessory prayer.