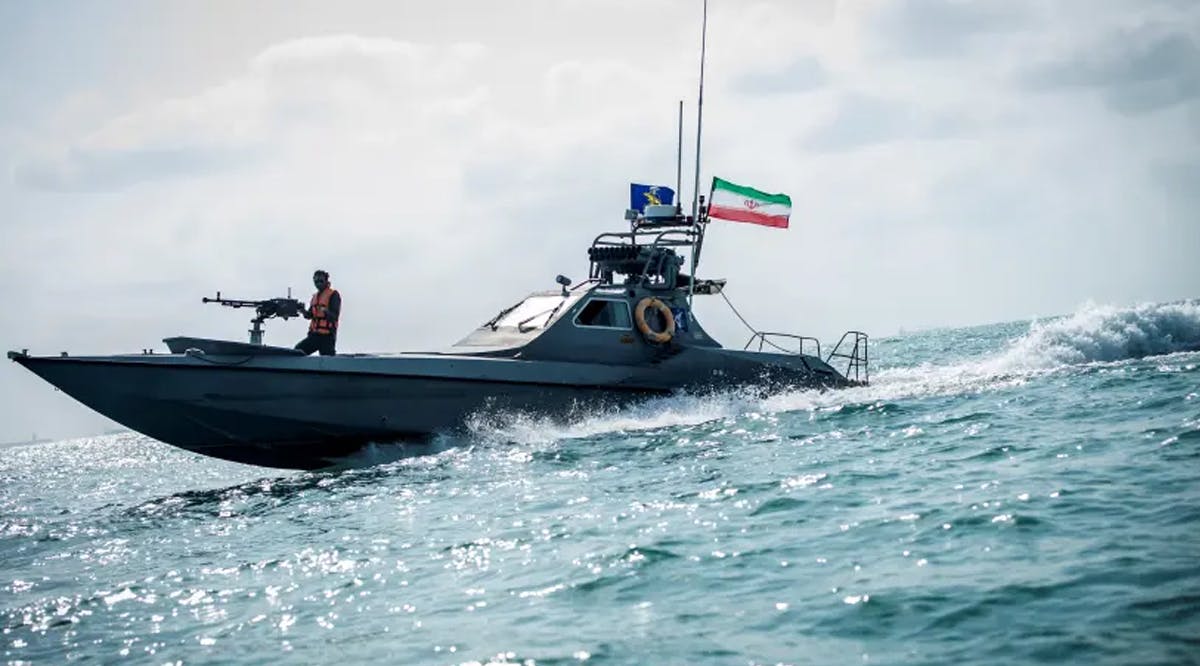 US, UK Respond After Iranian Fast-Attack Boats Harass Commercial Vessel
US and UK naval forces responded to a distress call from a commercial vessel in the Strait of Hormuz between the Persian Gulf and the Gulf of Oman after Iranian fast-attack boats began harassing the ship on Sunday, June 4, according to the US Navy's 5th Fleet.
Three fast-attack boats assessed to be from the Islamic Revolutionary Guard Corps (IRGC) with armed personnel approached the ship and began following it at a close distance on Sunday afternoon.
US Navy guided-missile destroyer USS McFaul (DDG 74) and UK Royal Navy frigate HMS Lancaster (F 229) both received the distress call, with Lancaster launching a helicopter to provide surveillance and the US 5th fleet directing a P-8A Poseidon maritime patrol aircraft to monitor the incident.
After about an hour, the fast-attack boats departed and the commercial vessel transited the Strait without further incident. "US 5th Fleet remains vigilant and is bolstering defense around the key strait with partners to enhance regional maritime security and stability," said the 5th Fleet.
According to the Fleet, Iran has harassed, attacked, or interfered with the navigational rights of 15 internationally flagged merchant vessels over the past two years. (JPost / VFI News)
"The violence of the wicked will drag them away, for they refuse to do what is right." - Proverbs 21:7