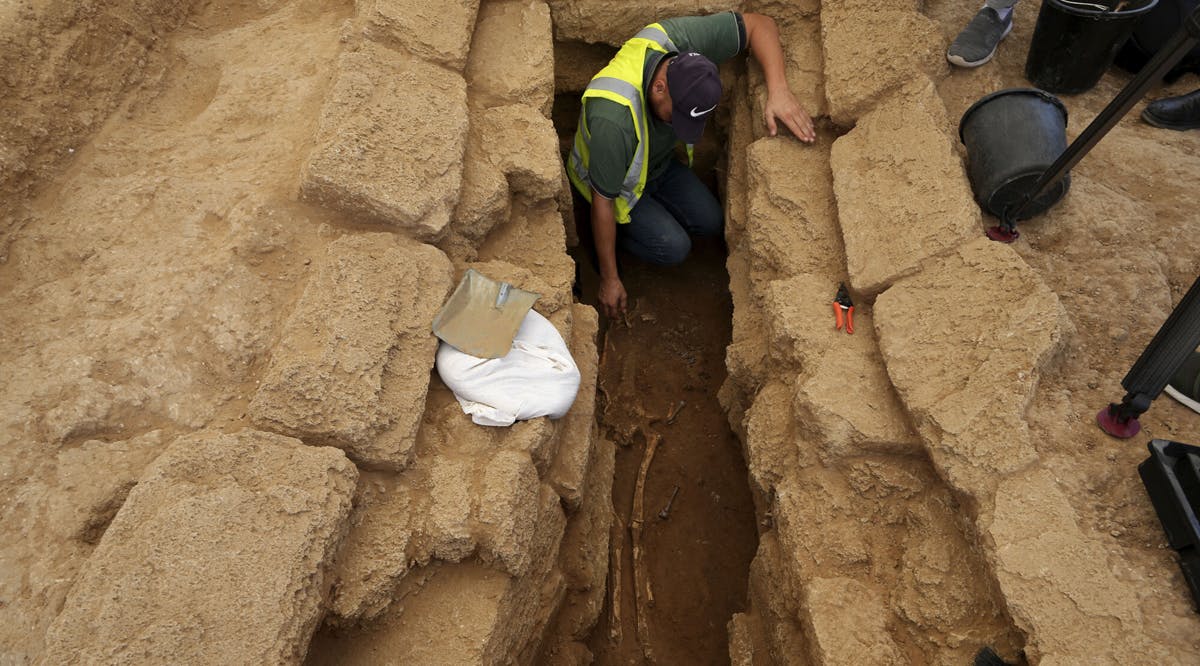 Archaeologists Unearth Largest Cemetery Ever Found in Gaza, with Rare Lead Sarcophagi
Palestinian workers in the Gaza Strip have found over 100 ancient graves, including two sarcophagi made of lead, in a Roman-era cemetery — a site dating back some 2,000 years that archaeologists describe as the largest cemetery discovered in Gaza.
Rene Elter, a French archaeologist leading the dig, said researchers have studied over 100 of the graves. Elter pointed to the sarcophagi made of lead — one featuring ornate grape leaves, the other with images of dolphins — as exceptional finds.
Given the rarity of the lead tombs, Palestinian archaeologists like Fadel Al-Otul suspect that social elites are buried there. Al-Otul said the cemetery probably used to be located in a city — Romans used to place cemeteries near city centers.
Alongside the sarcophagi, Elter's team is restoring unearthed skeletons and piecing together shards of clay jars. The skeletons discovered at the site will be sent out of Gaza for additional analysis, according to Al-Otul. The remains are set to return to the Hamas-led Ministry of Antiquities and Tourism. (TOI / VFI News)
The suggestions, opinions, and scripture references made by VFI News writers and editors are based on the best information received.

Want to see more from VFI? Follow us on Facebook: https://www.facebook.com/visionforisrael and hit "like" if you like us!