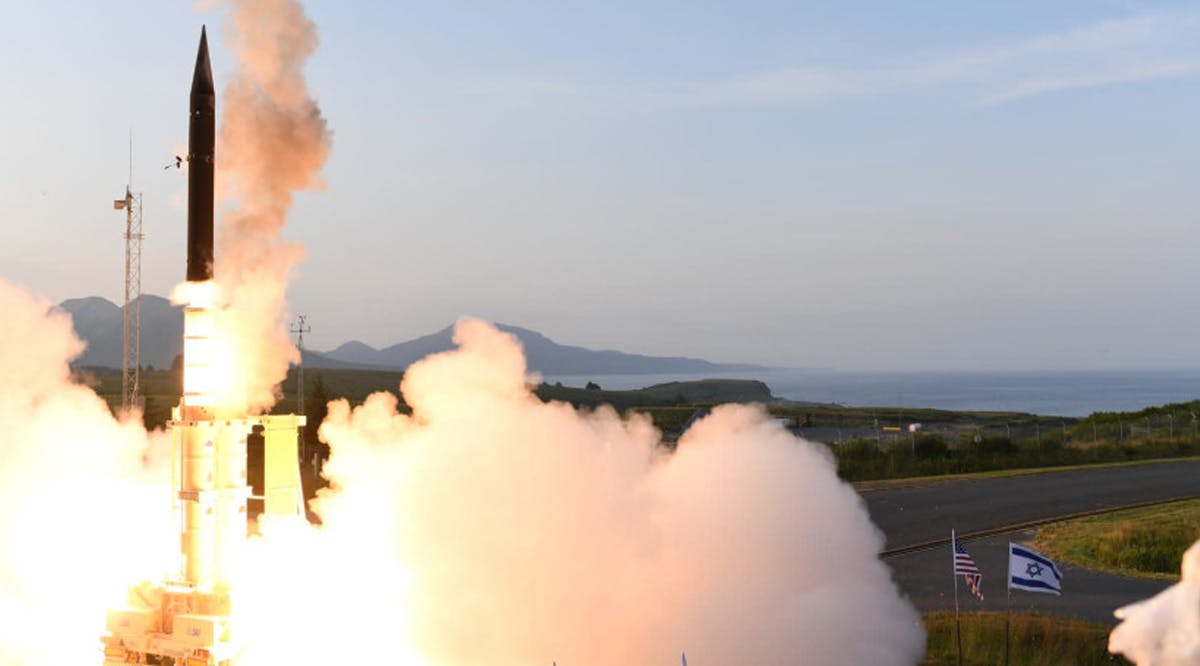 Gallant Heads to Berlin to Sign $3.5 Billion Arrow 3 Air Defense Deal
Israel is set to sign a letter of commitment for its largest-ever single defense contract this week, moving forward with selling $3.5 billion worth of the Arrow 3 air defense system to Germany.
The US gave its blessing to the sale in August. While in Berlin, Defense Minister Yoav Gallant will meet with his German counterpart, Boris Pistorius, who is hosting the Israeli defense delegation. The two will issue a joint declaration on cooperation between the respective defense establishments.
The deal not only sets a high-water mark for Israeli defense sales and German efforts to beef up defense capabilities amid Russia's ongoing invasion of Ukraine but also carries symbolic overtones, with the Jewish state selling defensive systems to a nation that less than a century ago turned its military might toward Jewish extermination.
The sale would also make Germany the second country, after the US, to obtain the Arrow from Israel, a decision that a Defense Ministry official called significant.
The full $3.5 billion contract, according to the Defense Ministry, would be signed by the end of 2023, once final approvals from both parliaments are obtained. Berlin expects the Arrow 3 system to be delivered in the final quarter of 2025. (TOI / VFI News)
"But remember the Lord your God, for it is He who gives you the ability to produce wealth." - Deuteronomy 8:18