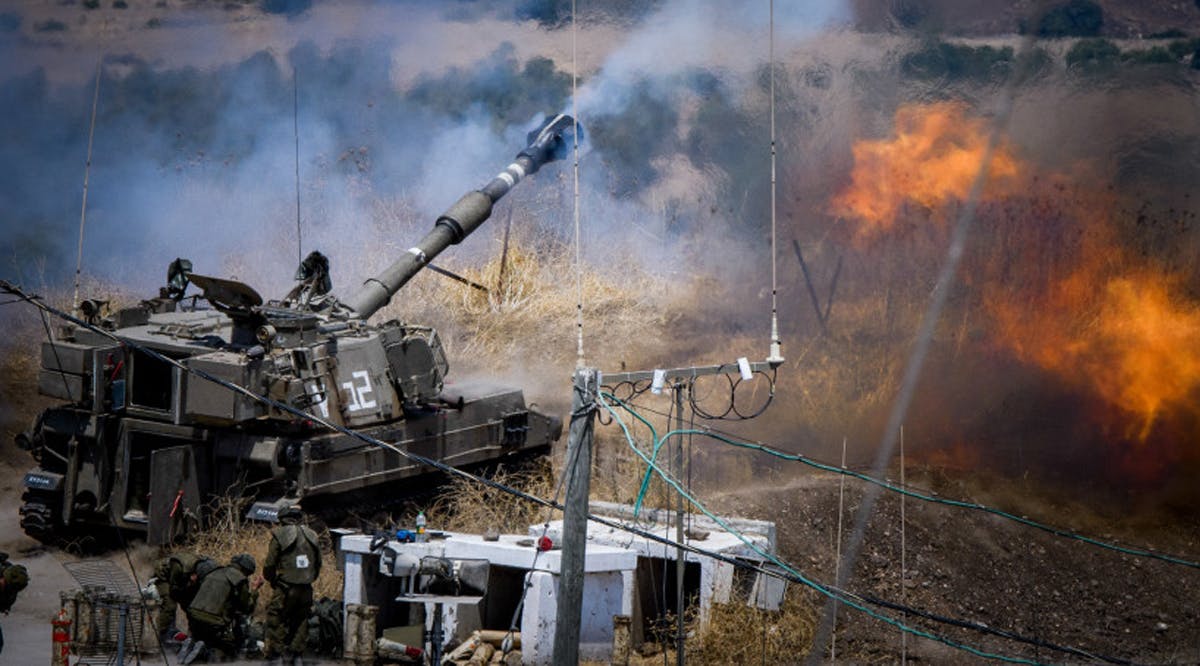 IDF, Lebanese Army Clash on Israel's Northern Border
Clashes broke out Saturday afternoon, September 23, between the IDF and the Lebanese army near the northern border, after a heavy-duty vehicle illegally crossed into Israel.
Armed forces fired "protest dispersion" tools such as stun grenades at a tractor that crossed from the border into Israel in the Mount Dov area after surveillance identified the vehicle.
A statement released by the IDF stated that the tractor crossed the Blue Line from Lebanon into the Mount Dov area by about two meters, leading to multiple grenades being fired from Lebanon toward where the United Nations Interim Force in Lebanon was stationed.
The current demarcation line between the two countries is known as the Blue Line, a frontier mapped by the United Nations that marks the line to which Israeli forces withdrew when they left south Lebanon in 2000.
The IDF returned fire and the vessel returned to Lebanese territory, Israeli media reported. According to the IDF, neither Lebanese soldiers nor Hezbollah fighters crossed over the border. Later on Saturday, the Lebanese Armed Forces said it fired tear gas at Israeli forces following the launch of stun grenades at the heavy machinery. (JPost / VFI News)
"Too long have I lived among those who hate peace." - Psalm 120:6
The articles included in this publication do not necessarily reflect the views or opinions of Vision for Israel. We try to provide accurate reporting on news pertinent to Israel, the Middle East, the diaspora, and Jewish issues around the world—and we hope that you find it both informative and useful for intercessory prayer.