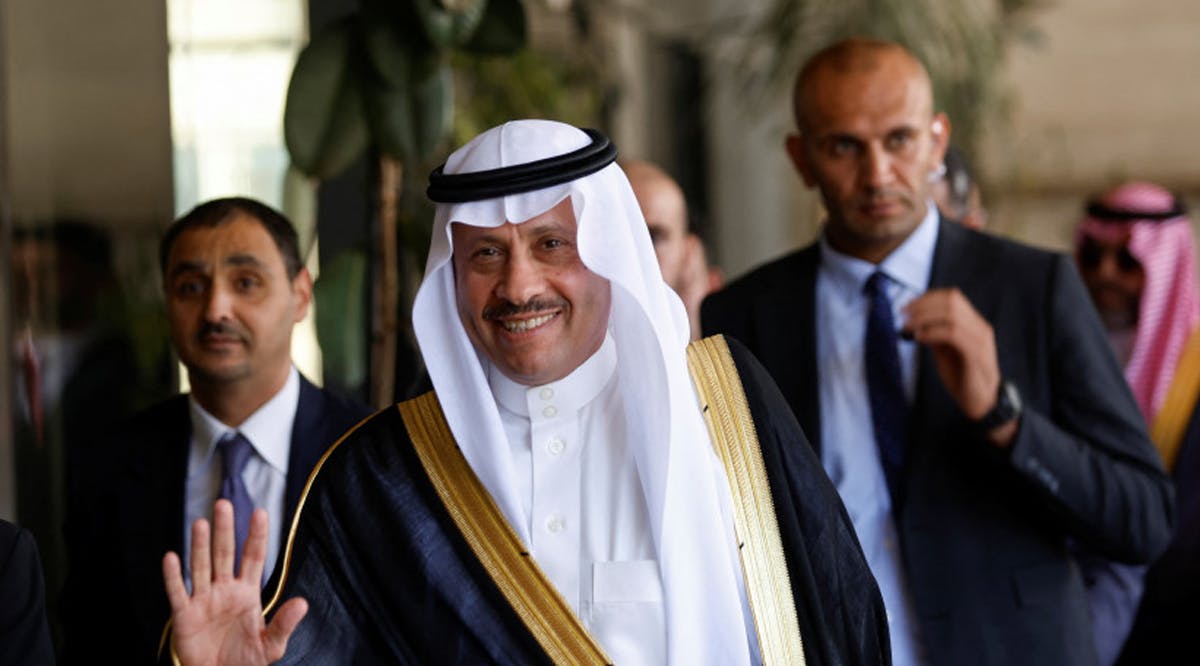 Saudi Envoy to Palestinians: Two-State Solution 'Central' to Israel Deal
Saudi Arabia's first ambassador to the Palestinian Authority, Nayef al-Sudairi, arrived in Ramallah on Tuesday morning, September 26, implying in a statement to reporters that the establishment of a Palestinian state with its capital in east Jerusalem would be a central pillar of any future deal with Israel.
Sudairi announced as well that the Kingdom intends to open a consulate in east Jerusalem. Such a move would seemingly require the approval of Israeli authorities. In response to a question about the fate of the two-state solution, if Saudi Arabia and Israel normalized relations, the ambassador told reporters that "the Arab Peace Initiative is the central point of any upcoming agreement."
The initiative calls on Israel to accept the establishment of a Palestinian state with east Jerusalem as its capital, to reach a "just solution" to the Palestinian refugee issue, and to withdraw from the Golan Heights.
Once Israel meets these requirements, the Arab countries that signed on to the Initiative will consider the Arab-Israeli conflict ended and enter normalization agreements with Israel. (JPost / VFI News)
"The righteous choose their friends carefully, but the way of the wicked leads them astray." - Proverbs 12:26