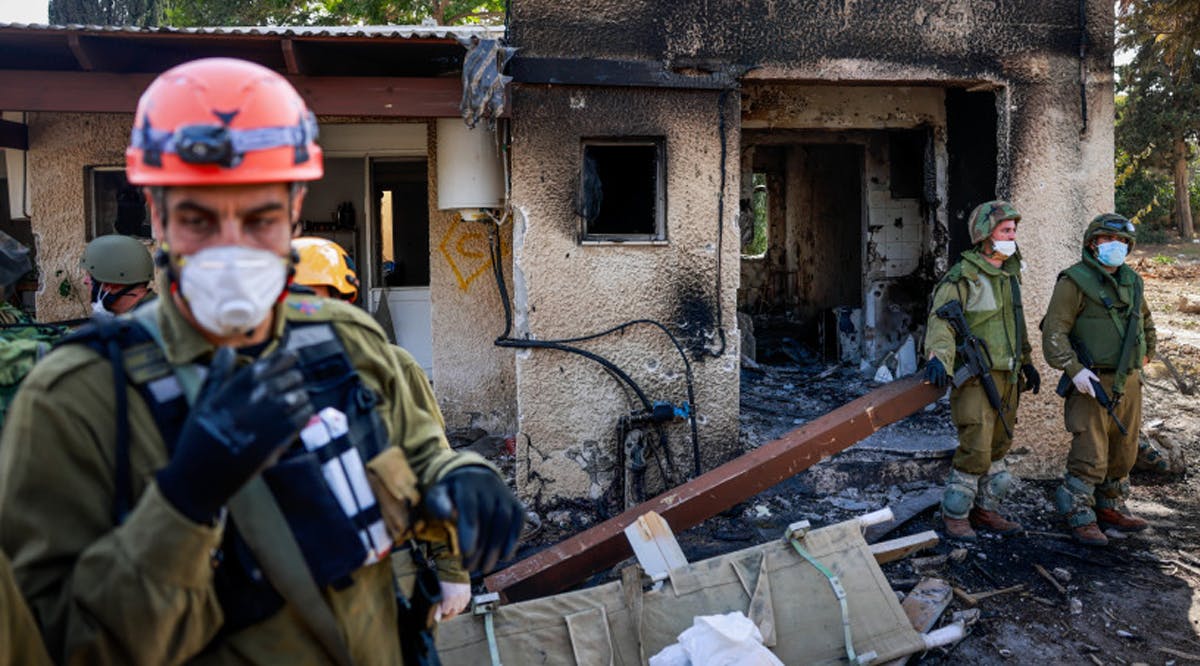 Hamas Burned Israelis Alive in South, Netanyahu Says
Hamas terrorists in an ISIS-like manner burned people alive, raped victims, and shot babies in the head when they assaulted southern Israel, Prime Minister Benjamin Netanyahu told Israelis in a late-night address, Wednesday, October 11.
"Hamas is ISIS and we will destroy it like the world destroyed ISIS," he said during a press conference with Defense Minister Yoav Gallant (Likud) and former defense minister Benny Gantz who heads the National Unity party and who agreed on Wednesday to join the emergency government.
"We are fighting with full force on all fronts. We have gone over to the offensive. Every Hamas member is a dead man," Netanyahu said. "We saw bound children shot in the head, people burned while they were still alive and young people who were raped," he explained.
Gallant said that the Jewish people had not endured anything like this since the Holocaust. The situation was brought under control only by the unprecedented heroism of civilians, soldiers, and police, Gallant said.
He pledged that Israel would wipe Hamas off the face of the earth. "There is no situation in which children are killed" and the situation is just ignored, Gallant said.
"Our standing here, shoulder to shoulder, is a clear message to our enemies, and more importantly, a message to all citizens of Israel – we are all together, we are all mobilizing," Gantz said. The new emergency unity government, he said, was not born of a "political partnership" but of "a shared fate." (JPost / VFI News)
"For they cannot rest until they do evil; they are robbed of sleep til they make someone stumble. They eat the bread of wickedness and drink the wine of violence." - Proverbs 4:16-17