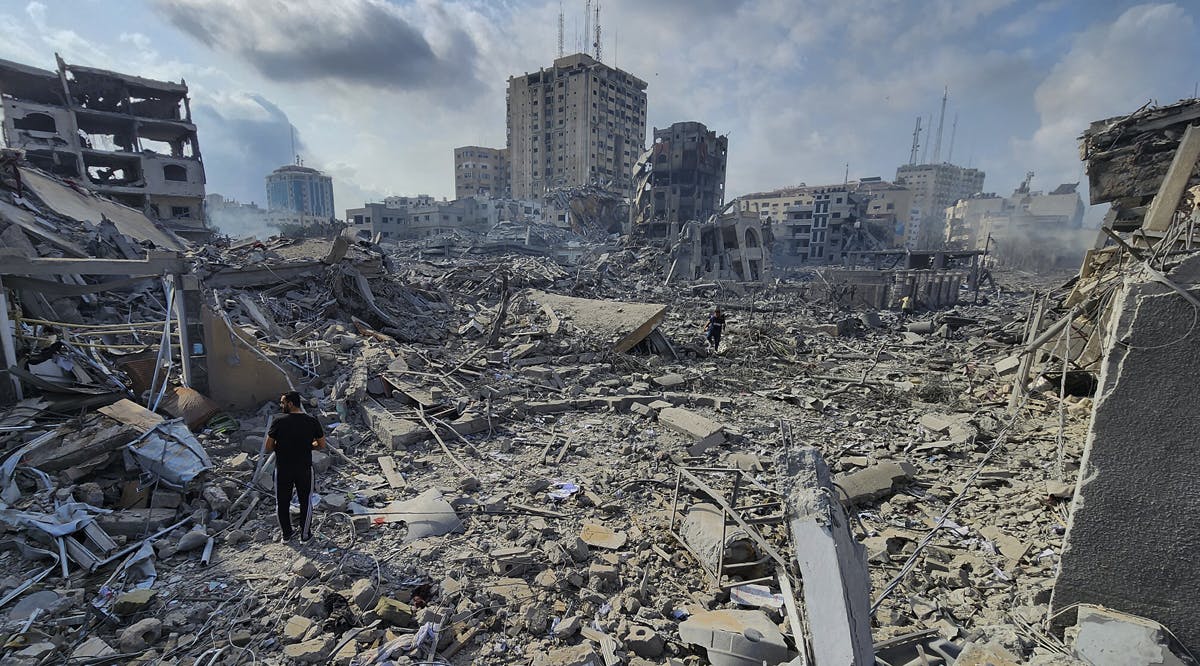 Israel Air Force Hits Gaza on 'Unprecedented Scale'
The Israel Air Force was striking in the Gaza Strip on an "unprecedented scale" Wednesday, October 11, according to senior Air Force officer Brig. Gen. Omer Tishler, as Israel focused its efforts on targeting Hamas officials.
Tishler, the Israel Air Force's chief of staff, said: "There is an enemy here firing rockets, raiding a civilian population. We will never allow that again." Tishler noted that the IAF was not targeting civilians in the Gaza Strip, but that the strikes were no longer "surgical."
"We do not act like the other side, we do not attack the civilian population. Behind every attack there is a target," he said. "We act precisely and professionally but not surgically. I'm not talking about single, tens, or hundreds [of strikes]. We are talking about thousands of munitions."
Earlier Wednesday, IDF Chief of Staff Lt. Gen. Herzi Halevi told reservist officers at the Southern Command base in Beersheba that the military was focusing efforts on targeting Hamas officials. The IDF has carried out strikes against at least 2,687 targets across the Gaza Strip since Saturday, 1,329 of which were multi-story buildings containing Hamas assets, including war rooms where the terror group manages the fighting against Israel.
On Wednesday afternoon, Gaza's only power plant ran out of fuel, forcing it to shut down after Israel cut off supplies. That leaves only generators to power the territory — but they also run on fuel that is in short supply. (TOI / VFI News)
"You, Lord, will keep the needy safe and will protect us forever from the wicked." - Psalm 12:7