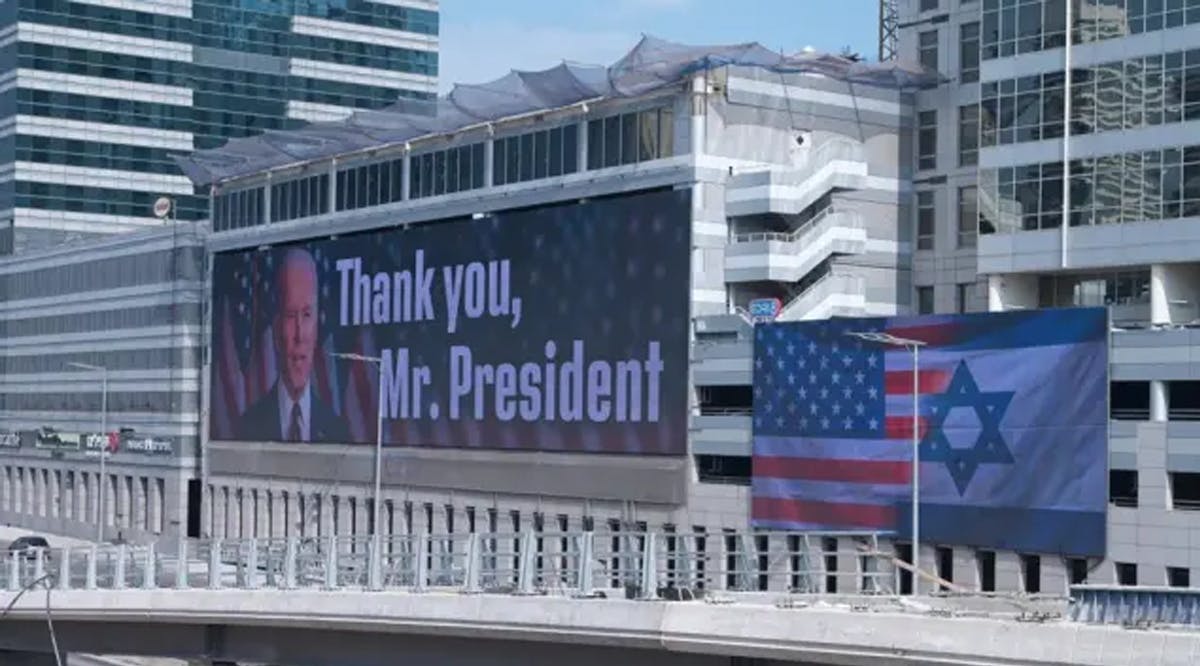 Joe Biden's Speech Sets a New Standard for US-Israel Ties - Analysis
It is a story that President Joe Biden must have told a thousand times over the years, if not more. Never was it more poignant than in his telling to a national audience from the White House on Tuesday afternoon, October 10.
"Over 50 years ago, as a young senator, I visited Israel for the first time, as a newly elected senator," he said, going on to describe a meeting with then-prime minister Golda Meir just before the Yom Kippur War, and an exchange with her at a photo opportunity outside her office.
"We were standing there silent, looking at the press. She could tell, I guess, I was concerned. She leaned over and whispered to me – she said, 'Don't worry, Senator Biden. We have a secret weapon here in Israel' – my word, this is what she said – 'We have no place else to go. We have no place else to go.'"
He added, "For 75 years, Israel has stood as the ultimate guarantor of the security of Jewish people around the world, so that the atrocities of the past could never happen again," he said. "And let there be no doubt: The United States has Israel's back."
Then, in a line that uncannily sums up the prevalent feeling right now in Israel, he added: "Our hearts may be broken, but our resolve is clear."
This was not an Israeli spokesperson trying to convince a skeptical interviewer of the justification for Israeli bombing raids in Gaza. This was the president of the United States speaking to the American people – a US president who just set a new standard of support for the Jewish state and the Jewish people in times of tragedy and war. (JPost / VFI News)
"A friend loves at all times, and a brother is born for a time of adversity." - Proverbs 17:17
The suggestions, opinions, and scripture references made by VFI News writers and editors are based on the best information received.

Want to see more from VFI? Follow us on Facebook: https://www.facebook.com/visionforisrael and hit "like" if you like us!