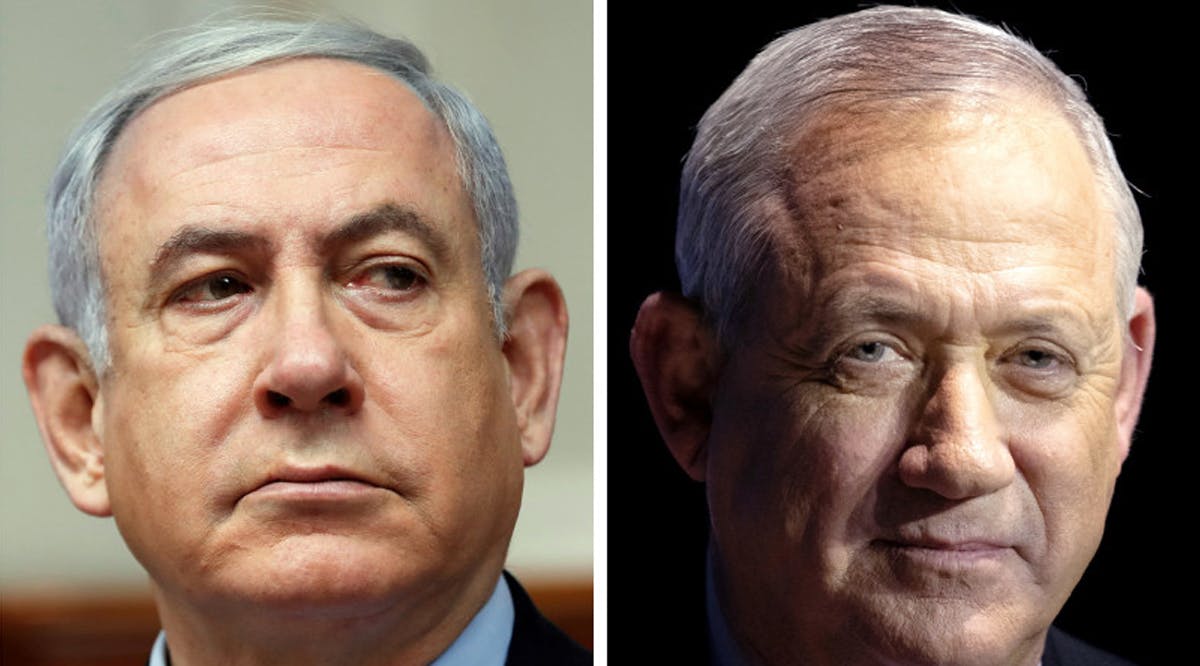 Netanyahu, Gantz Address Nation on Emergency Gov't
An emergency government was formed on Wednesday afternoon, October 11, after Prime Minister Benjamin Netanyahu and National Unity leader Benny Gantz met in the IDF headquarters in Tel Aviv earlier in the morning.
The meeting lasted half an hour after which lawyers representing the Likud and National Unity stayed behind to finalize the details. Netanyahu and Gantz have held multiple meetings over the past few days to discuss the details of the emergency government, but it took five days to come together.
As part of the deal, Gantz and fellow party members Gadi Eisenkot, Gideon Sa'ar, Chili Tropper, and Yifat Shasha-Biton will be sworn in as ministers for the duration of the war.
Gantz will join a war cabinet with Netanyahu and Defense Minister Yoav Gallant, and Eisenkot and Strategic Affairs Minister Ron Dermer will be observers. A spot will be kept open for opposition leader Yair Lapid should he join the emergency government.
The agreement also states that throughout the war, no legislation that is unrelated to the war will be done in the Knesset. The announcement was met with praise from across the coalition and opposition. (JPost /VFI News)
"God, we ask that You assist the leaders of Israel in making the right decisions amid the ongoing war. We pray that they will act reliably and guide our defense forces into facing the enemies successfully and re-establishing peace in our country."