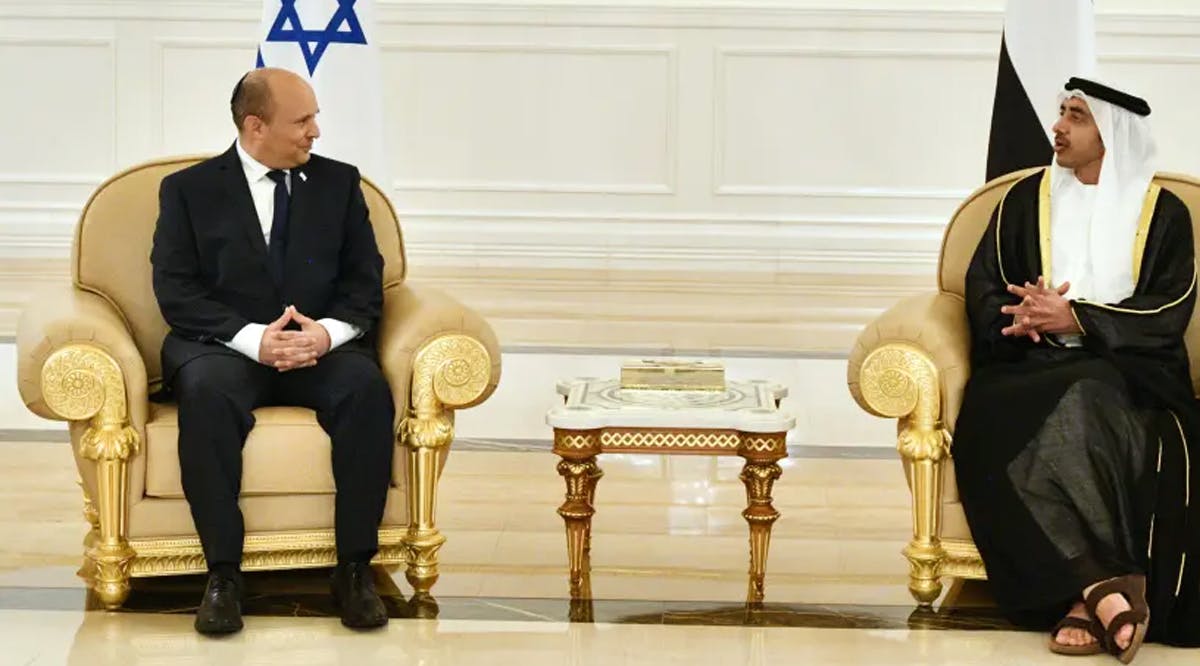 Bennett to Meet with UAE Crown Prince in Historic First
Prime Minister Naftali Bennett departed to Abu Dhabi on Sunday, December 12, to meet with Crown Prince Sheikh Mohammed bin Zayed Al Nahyan, on the first trip by an Israeli prime minister to the United Arab Emirates.
Bennett was greeted by an honor guard and UAE Foreign Minister Sheikh Abdullah bin Zayed.
"I'm excited to be here, on the first official visit of an Israeli leader here," Bennett said. "We look forward to strengthening the relations between the countries."
Bennett said on the tarmac at Ben-Gurion Airport that Israel-UAE relations are "excellent and extensive," and called to "nurture and strengthen them, and build the warm peace between the two nations."
Bennett is set to meet with MBZ, as the Emirati leader is known, on Monday, as well as with other ministers and senior officials.
Relations between Israel and the UAE were officially established in August 2020, in what became known as the Abraham Accords.
The meeting comes at an important juncture for relations between the countries, which grew closer in the years before the accords were signed, over shared concern about the Iranian nuclear threat. (JPost/VFI News)
"God, we thank You for positive relationships between Israel and other countries. We ask that You bless these connections."