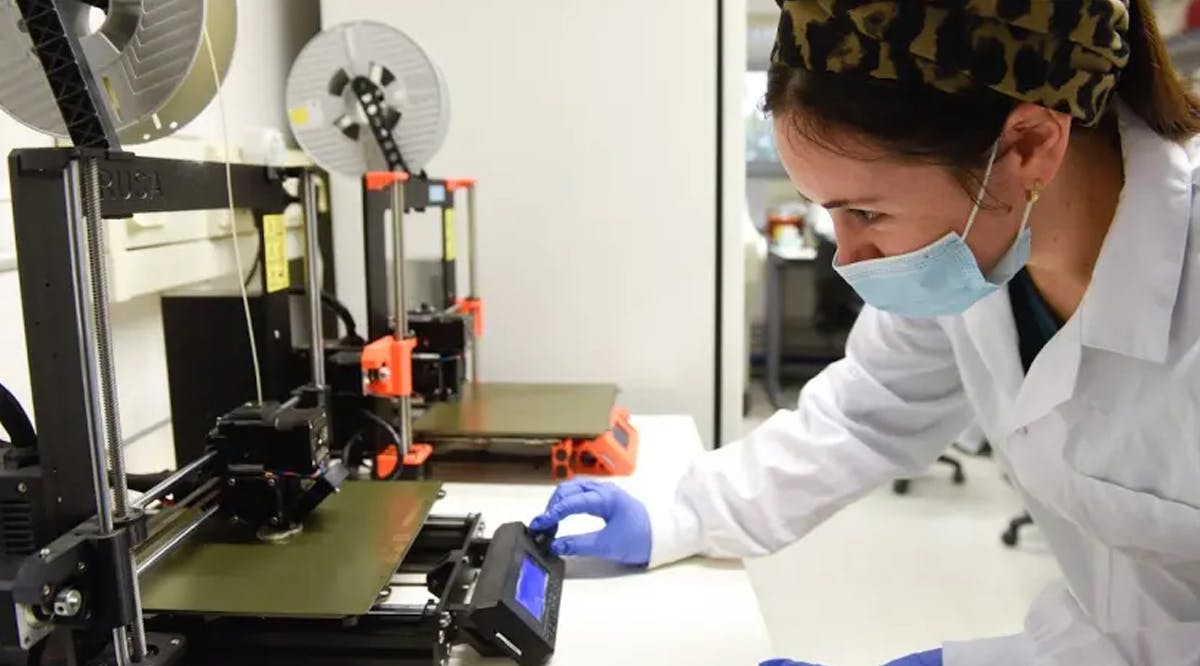 Israeli Researchers and Physicians Have Engineered an Outer Ear Implant for Children with Birth Defects
A tiny minority of infants – 1 to 10 per 10,000 births – are born without an outer ear (auricle). For them and their parents, the congenital disfigurement called microtia is a catastrophe. The birth defect that occurs when the external ear fails to develop normally, and as a result, is small and improperly formed. Occasionally, besides the aesthetic issue, microtia also involves hearing loss.
Since the "bones" of the outer ear are in fact flexible cartilage and not bone tissue, the customary technique for microtia reconstruction is to use costal cartilage harvested from the patient's costal cartilage — which prolongs the ribs forward and contributes to the elasticity of the walls of the thorax. But this method involves pain and discomfort as well as a risk of further complications. In addition, constructing an ear that is identical to the other one depends on both the surgeon's creativity and high-level surgical skills.
But now, researchers at the Technion-Israel Institute of Technology in Haifa and Sheba Medical Center at Tel Hashomer (near Tel Aviv) have developed an efficient technology for the fabrication of custom-made functional aesthetic implants for the rehabilitation of congenitally deformed ears.
The Israeli researchers' breakthrough has just been reported in the journal Biofabrication under the title "Human-engineered auricular reconstruction (hEAR) by 3D-printed molding with human-derived auricular and costal chondrocytes and adipose-derived mesenchymal stem cells."
It was achieved through a collaborative project between Prof. Shulamit Levenberg of the Technion's Faculty of Biomedical Engineering and Dr. Shay Izhak Duvdevani, a senior physician in the otorhinolaryngology head and neck surgery department and head of the tissue engineering lab at Sheba Medical Center.
The unique scaffold, which allows for the formation of an aesthetic and stable auricle, is 3D-printed and based on computerized tomography (CT) scan. It is biodegradable and forms chondrocytes – the cells responsible for cartilage formation – and mesenchymal stem cells. The scaffold has pores of varying sizes, allowing for cell attachment to form stable cartilage. (i365 / VFI News)
Behold, I will bring to it health and healing, and I will heal them and reveal to them abundance of prosperity and security. - Jeremiah 33:6