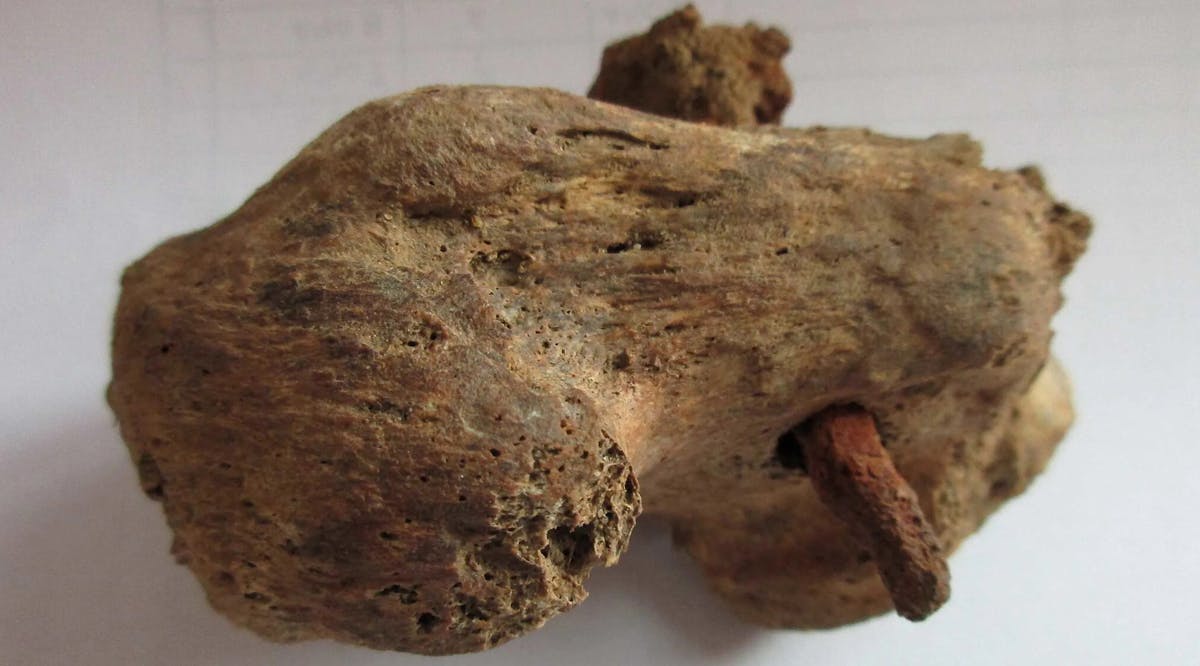 Rare Evidence of Roman Crucifixion Unearthed in UK
Archeologists believe a skeleton of a man with a nail through his heel, unearthed during excavations in England, is the first example of crucifixion in northern Europe, it was revealed Wednesday, December 15.
Experts from the Albion Archeology Heritage Services company found the skeleton in the village of Fenstanton in eastern England while excavating a roadside settlement in 2017.
The site was found near a road linking the then-Roman towns of Cambridge and Godmanchester.
The skeleton was found with a nail through its heel bone, which experts say is the most reliable physical evidence of crucifixion in the Roman world, the report said.
"We know a reasonable amount about crucifixion, how it was practiced and where it was practiced and when and so on from historical accounts. But it's the first tangible evidence to actually see how it worked," David Ingham, project manager at Albion Archeology said.
Radiocarbon dating indicated the bones were between 1,661 and 1,891 years old, or from between the years 130 CE and 360 CE, the report said.
DNA analysis showed the man was not genetically related to any of the other 48 bodies found at the site, and was from the local population.
Experts said more information pertaining to the man's identity, the reason for his crucifixion, and where it was conducted, would likely be never known. (TOI / VFI News)
The suggestions, opinions, and scripture references made by VFI News writers and editors are based on the best information received.

Want to see more from VFI? Follow us on Facebook! Our official Facebook name is Vision for Israel. Follow us there and please hit "like" if you like us.