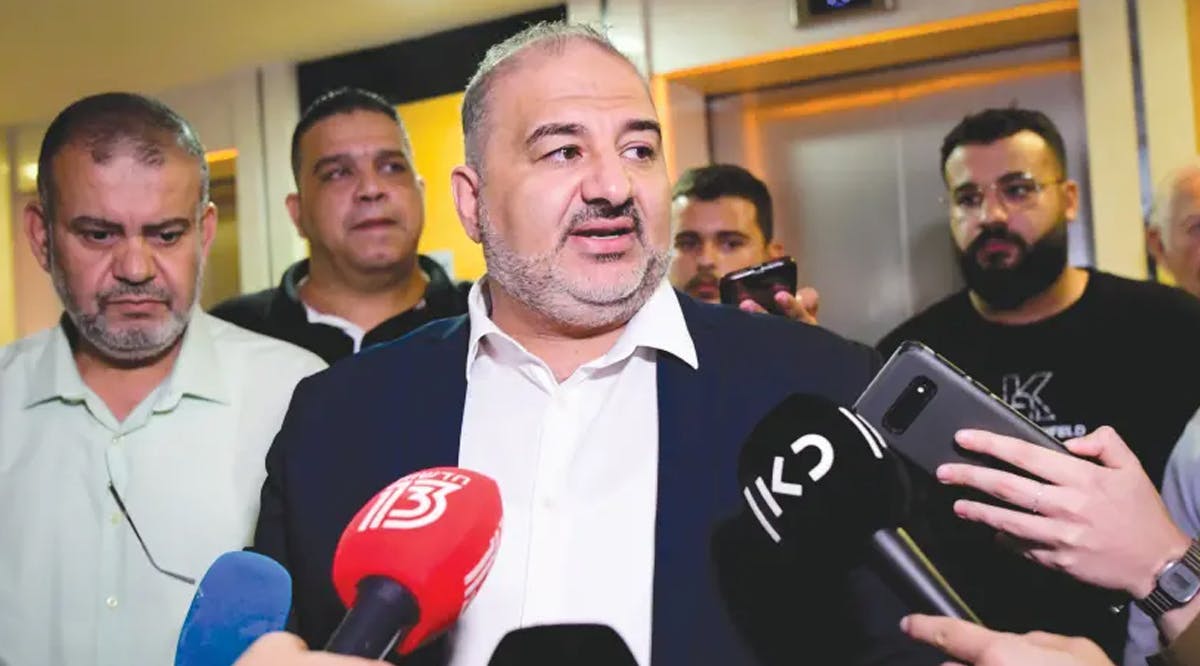 Israel is a Jewish State and Will Remain So
"The State of Israel was born as a Jewish state, and it will remain one," Ra'am (United Arab List) leader Mansour Abbas said on Tuesday, December 21, at a conference of the Hebrew Economic Newspaper Globes.
The statement by Abbas in an interview with Channel 12 analyst Muhammad Magadli was considered historic because it is very different from the view of Arab parties until now.
The point of view of Arab parties in the past has been that Israel should be a state of all its citizens, not a Jewish state. Arab parties have supported changing the Law of Return to make it easier for Arabs to move to Israel and gain a majority.
Balad Party leader Sami Abou Shehadeh said, "Only a state of all its citizens can bring about justice and full equality among all citizens," Abou Shehadeh said
Meanwhile, Interior Minister Ayelet Shaked (Yamina) and Ra'am faction head Waleed Taha met for the first time in weeks late Tuesday night, in an effort to resolve their differences. Finance Minister Avigdor Liberman (Yisrael Beytenu) mediated between Shaked and Taha.
Taha has been boycotting votes in the Knesset plenum to protest statements Shaked has made about his bill, which would hook up more than 50,000 illegally built Arab homes to the national electricity grid. With a thin majority, the coalition cannot handle his boycott continuing to Wednesday's votes in the plenum.
Ra'am MK Mazen Ghenayim threatened to bring about the end of the coalition over the bill on Tuesday in an interview with KAN's Arabic radio station. But Abbas has repeatedly downplayed the coalition crisis.
"I am satisfied with the process we started," Abbas said at the Globes conference. "We are inside. Now is the time to know how to play the game. That means improving our steps and finding solutions to problems." (JPost / VFI News)