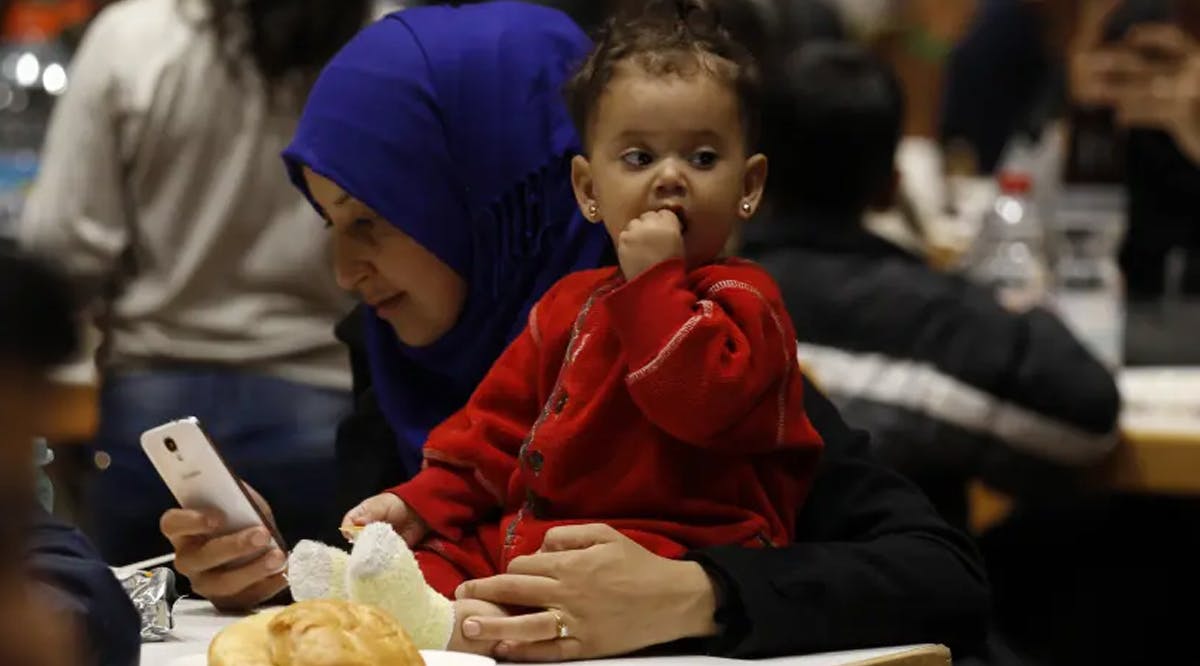 Mothers' Smartphone Use Could Damage Toddler Development
Parents distracted by their smartphones could be causing long-term developmental damage to their toddlers because they aren't interacting with them enough, according to a recently published study by researchers at Tel Aviv University.
The research found that interaction between mothers and toddlers is reduced by up to a factor of four when the mother is using her smartphone, the university said in a statement about the research.
"The consequences of inadequate mother-child interaction can be far-reaching," cautioned Katy Borodkin of the Department of Communication Disorders at the Stanley Steyer School of Health Professions, Sackler Faculty of Medicine, and who led the study.
There is a "high probability" that the research findings apply to fathers as well, Borodkin said, as men and women have similar patterns of use for their smartphones.
Borodkin noted there is currently no research suggesting that parental use of smartphones actually affects child development, "as this is a relatively new phenomenon," but the findings indicate an "adverse impact on the foundation of child development."
Researchers studied dozens of mothers as they interacted with their toddlers aged 2 to 3. The mothers were told the experiment was to examine the link between the interests of a mother and a child, making them unaware of the real purpose, which was to examine their interactions, Borodkin explained.
Mothers were told to browse a designated Facebook page and like videos and articles they found interesting while their children were at play. In other sessions, they were told to read a printed magazine while marking articles of interest, also while playing with their toddlers, and finally to play with their child when the smartphone and magazine were not in the room.
Borodkin said the experiment was designed to simulate real-life situations when a mother divides her attention between her child and her smartphone. Her subjects behaved naturally, "splitting their interest between the toddlers and the smartphone and magazines."
The sessions were videotaped and then carefully examined frame by frame to quantify the mother-child interactions.
Tel Aviv researchers specified three elements in mother-child interactions and studied how participants in the experiments performed in each one. (TOI / VFI News)
"Train up a child in the way he should go; even when he is old he will not depart from it." - Proverbs 22:6
The suggestions, opinions, and scripture references made by VFI News writers and editors are based on the best information received.

Want to see more from VFI? Follow us on Facebook! Our official Facebook name is Vision for Israel. Follow us there and please hit "like" if you like us.