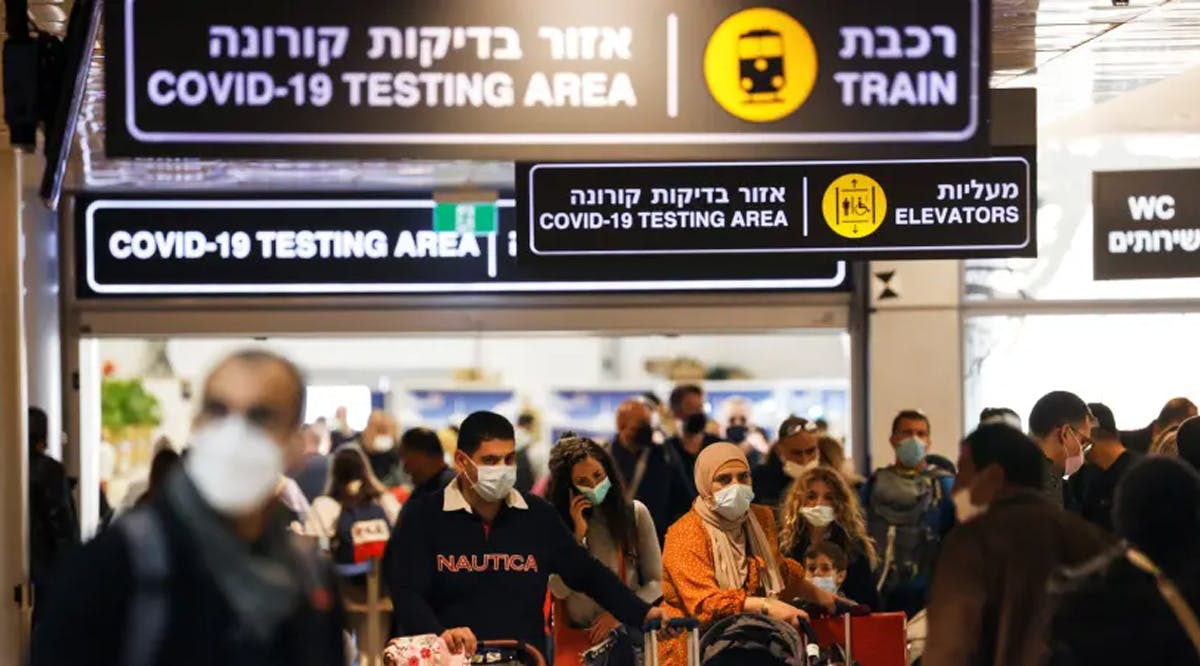 Omicron Variant: More Countries Added to the Red List
The government approved the Health Ministry's recommendation to classify the United States, Italy, Belgium, Germany, Hungary, Morocco, Portugal, Canada, Switzerland and Turkey as "red" states and place them under a travel ban on Monday, December 20.
The recommendation also requires the approval of the Knesset Law and Constitution Committee. The committee is set to meet for this purpose on Tuesday morning, just hours before the measure is supposed to come into effect at midnight between Tuesday and Wednesday.
Israelis are not allowed to travel to red countries unless they receive special permission from a governmental Exception Committee. In addition, if they return to Israel, they need to be quarantined for a minimum of seven days, even if they are fully vaccinated.
Individuals who are not considered protected are required to remain in a coronavirus hotel for seven days.
The group of red countries already includes the UK, Denmark, the United Arab Emirates, Ireland, Norway, Spain, Finland, France, Sweden, South Africa, and several dozen other African nations.
"We do not intend to close the skies, but it could be that in practice this is what is going to happen," said coronavirus commissioner Prof. Salman Zarka, speaking before a joint session of the Knesset Health and Constitution committees.
Israeli borders have already been closed to foreign nationals since the end of November, with very limited exceptions.
All the travel restrictions are set to expire on December 29, but they might be extended, as it has already happened twice in the past month. Countries remain on the red list until the authorities decide to change their status. (JPost / VFI News)
"Beloved, I pray that all may go well with you and that you may be in good health, as it goes well with your soul." - 3 John 1:2