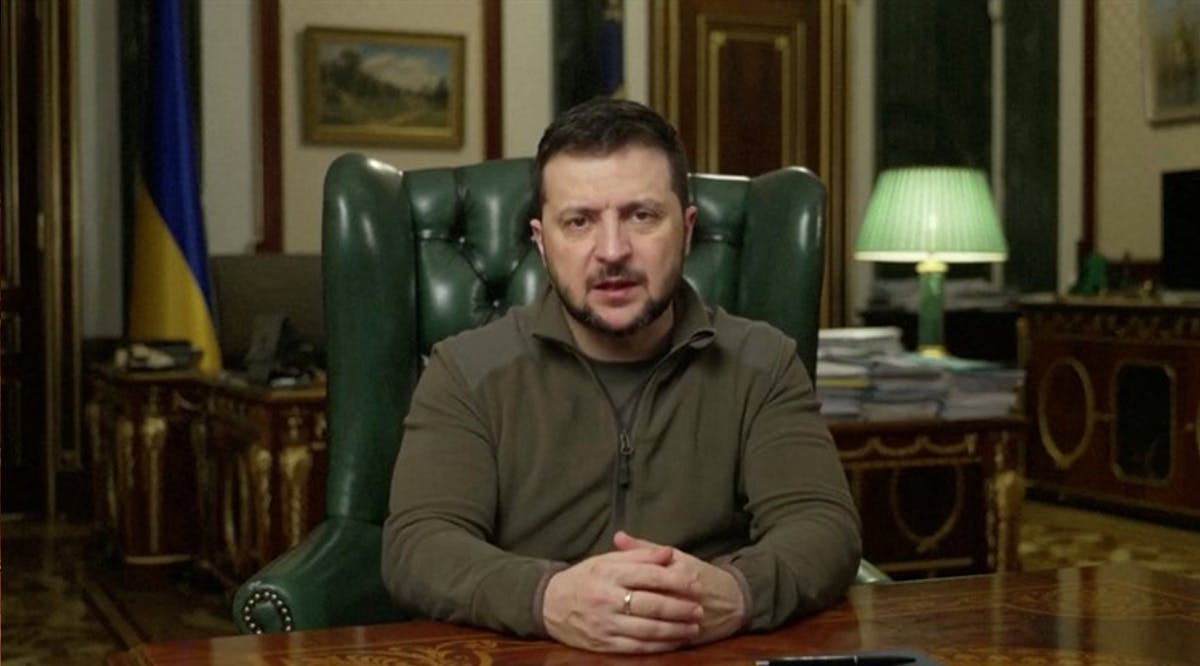 Iran Criticizes Zelenskyy: Our Patience Is Not Endless
Iran on Thursday, December 22, criticized Ukrainian President Volodymyr Zelenskyy after he told the US Congress in his speech on Wednesday that Iran is providing Russia with drones for use in the war against Ukraine. "Russia found an ally in this, in this genocidal policy: Iran," Zelenskyy said in his speech.
"Iranian deadly drones sent to Russia in hundreds and hundreds became a threat to our critical infrastructure. That is how one terrorist has found the other." "It is just a matter of time [before] they will strike against your other allies if we do not stop them now. We must do it," he added.
Iranian Foreign Ministry Spokesman Nasser Kanaani said in a statement that Iran has repeatedly responded to "baseless accusations" regarding drones leveled by Ukrainian officials against the Islamic Republic.
He once again stressed "that the Islamic Republic of Iran has not supplied any military hardware to any side for use in the Ukraine war."
The Iranian Foreign Ministry spokesman also noted that Iran has always respected the territorial integrity of all countries including Ukraine and added that "Zelensky had better know that Iran's strategic patience over such unfounded accusations is not endless."
In July, US National Security Advisor Jake Sullivan said the US had intelligence indicating that Russia is looking to Iran for UAVs. In August, it was reported that Iran had begun training Russians to use its drones, though it was also noted that Russia is experiencing "numerous failures" and technical glitches with the drones it purchased from Iran. (INN / VFI News)
"God, we ask that you protect Ukrainian people from the war, and that any country that is currently supporting the invasion will be exposed, so that steps to prevent further hostilities can be taken accordingly."