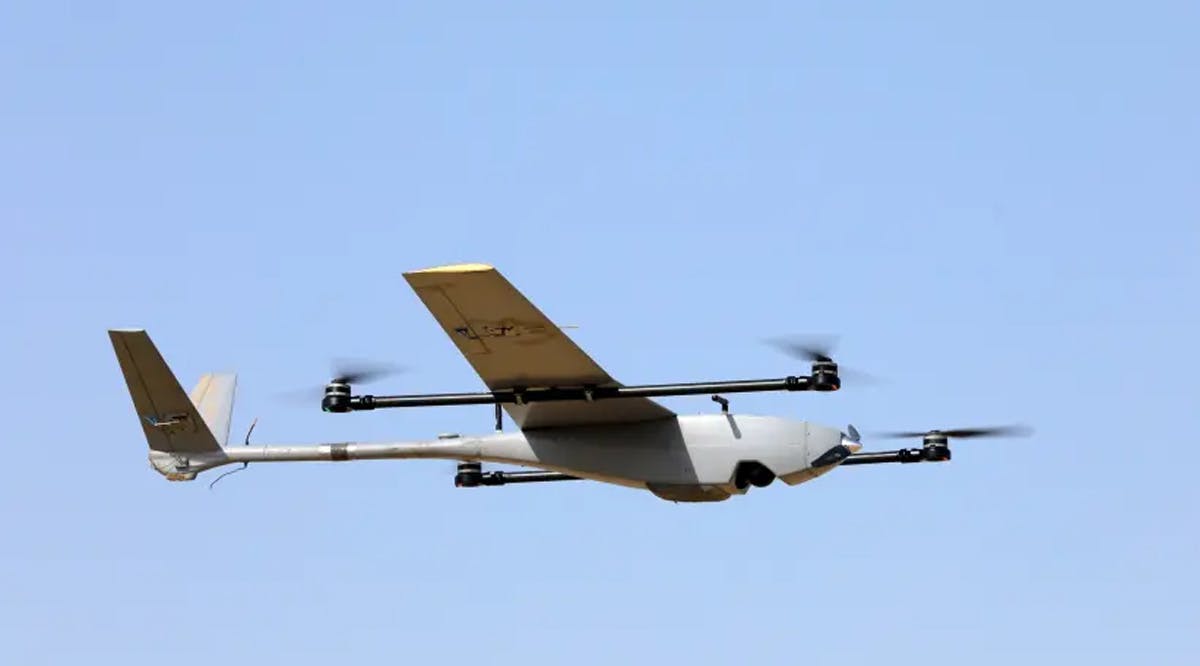 Hezbollah Has 2,000 Unmanned Aerial Vehicles
Hezbollah has some 2,000 unmanned aerial vehicles, many of them advanced UAVs from Iran and others manufactured independently by the Lebanese terrorist group, a new report by the ALMA Research Center has found.
Hezbollah has been using UAVs since the 1990s and has used its drones in Syria as well as against Israel. Even before the Second Lebanon War in 2006, the group launched drones into Israel; and during the war, Hezbollah launched several armed drones into the country.
The report by ALMA listed several attempts by Hezbollah to fly its drones into Israel, including in October 2012 when a UAV launched over the Mediterranean Sea reached the Negev before it was intercepted by Israel Air Force jets.
The group was said to have 200 Iranian-made UAVs in 2013; and with help from the Islamic Republic, it has since significantly increased its fleet, which is set to be used for kamikaze attacks on strategic national assets in Israel as well as reconnaissance against IDF troops and bases.
According to the report, Hezbollah "most likely" has advanced UAV models such as the Mohajer, Shahed, and Samed (KAS-04), Karrar and Saegheh types. It also possesses dozens of smaller civilian drones made by China that are used to photograph as well as to carry and drop bombs.
In September 2021, Defense Minister Benny Gantz said that Iran's drone fleet "is one of the most significant tools developed by Iran."
It's "an array of deadly, precision weapons that, like a ballistic missile or a plane, can cross thousands of miles. The Iranians produce and export these aircraft to their proxies, in coordination with and led by the IRGC Air Force and Quds Force."
According to Gantz, Iran is training militias from Iraq, Yemen, Lebanon and Syria to operate and manufacture Iranian UAVs at Kashan Base north of the city of Isfahan, "the cornerstone of Iranian aerial terrorism in the region."
In addition to Kashan, the report noted more than 20 production, storage and launch sites used by Iran to launch drones from Iran, Iraq, Syria and Lebanon.
(JPost / VFI News)
Fear not, for I am with you; be not dismayed, for I am your God; I will strengthen you, I will help you, I will uphold you with my righteous right hand. - Isaiah 41:10