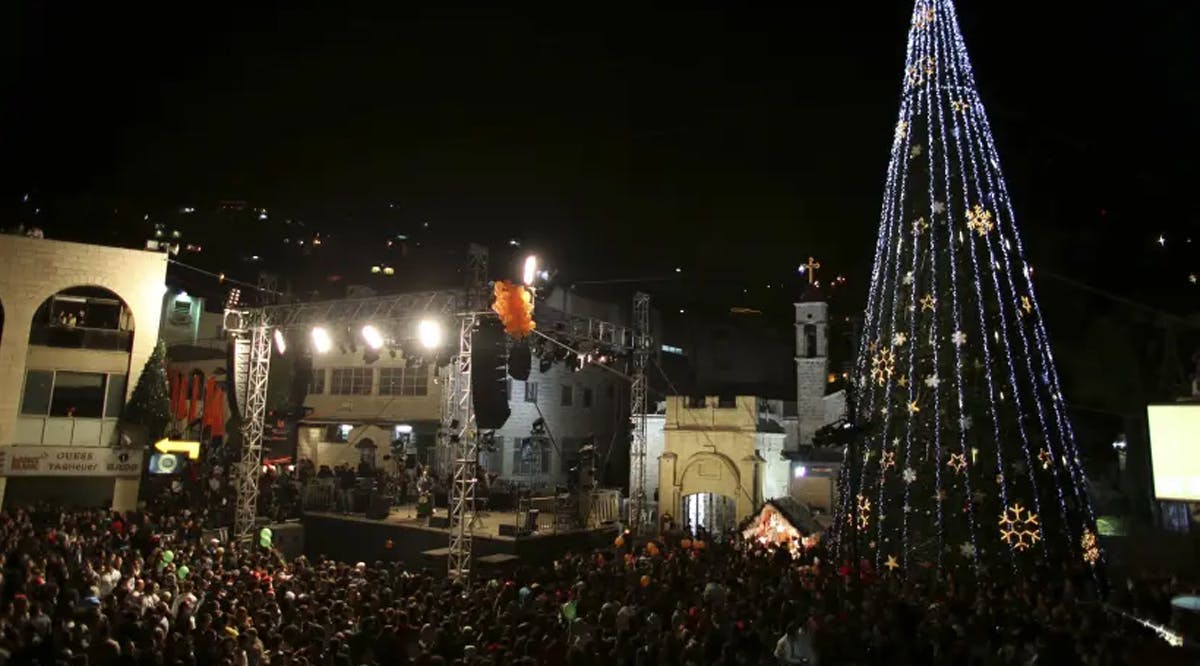 Israelis Flood Nazareth for Christmas Celebrations, While Bethlehem Subdued
Tens of thousands of people visited Nazareth on Friday, December 24, for the traditional Christmas procession despite the lack of international tourists, a welcome change for residents after last year's cancellation of major events due to the pandemic.
The atmosphere in the city where Christians believe Jesus lived was cheery as the parade moved from the Temple of Mary along Paul VI Street, with visitors bustling along between shops and stalls offering food and holiday trinkets.
The event was lively despite fears of rising infections as a result of the Omicron variant of coronavirus.
With Israel closed to tourists and its citizens restricted from traveling abroad, the mainly Arab city of Nazareth, normally a magnet for Christian pilgrims, has been thronged with Jewish visitors.
Livnat Kizner, from central Israel, told Ynet that visiting the city was a good substitute for a trip abroad. "It's very reminiscent of Europe, in the sounds, the smells, the experience. You can definitely have fun in Israel in such places and not fly," she said.
Another visitor identified only as Tal told Walla: "When you can't fly abroad, Nazareth was a good alternative. It was really joyous seeing the tens of thousands of revelers enjoying the colors and tastes of the city."
Meanwhile, in Bethlehem's Manger Square, visitors in Santa hats and scouts beating drums marked Christmas Eve, but fewer people attended as coronavirus fears overshadowed celebrations for a second year.
The city where Jesus is said to have been born is usually a focal point of the holiday, with thousands packing the streets and filling the hotels.
But Israel, through which tourists travel to Bethlehem in the West Bank, barred its borders to foreigners in an effort to rein in infections from the Omicron strain of the coronavirus. (TOI / VFI News)
Nathanael said to him, "Can anything good come out of Nazareth?" Philip said to him, "Come and see." - John 1:46