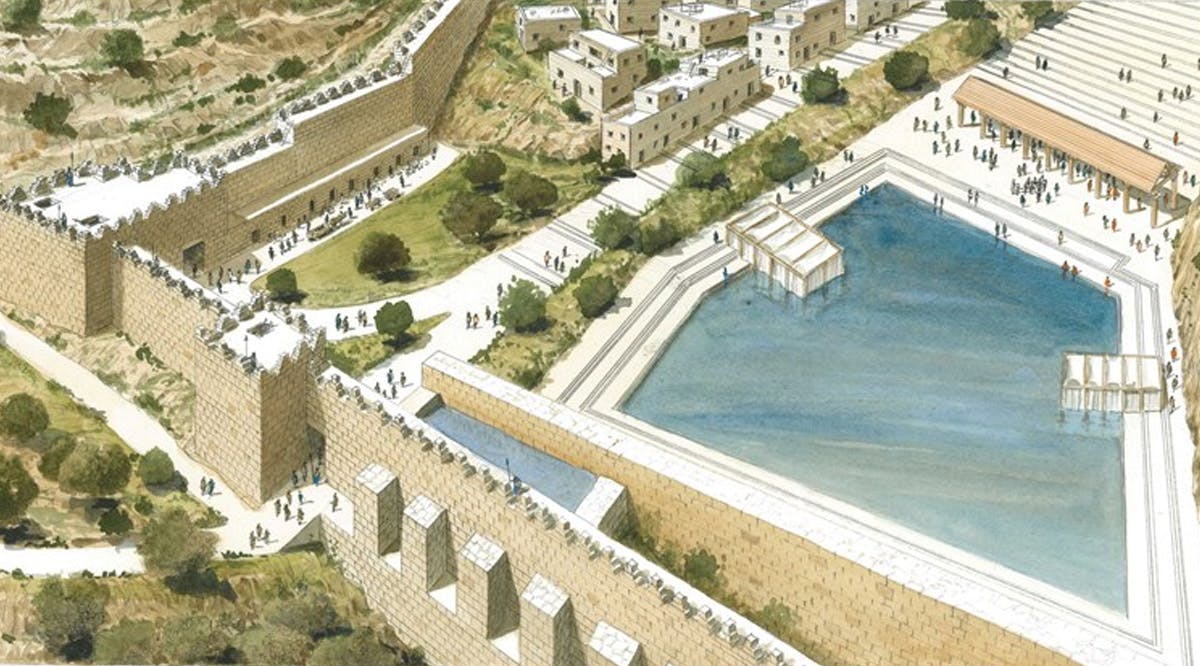 First Temple-Era Pool of Siloam in Jerusalem to Be Excavated, Opened to the Public
The Israel Antiquities Authority, the Israel National Parks Authority, and the City of David Foundation announced Tuesday, December 27, the commencement of the excavation of the historic Pool of Siloam in Jerusalem.
The Pool of Siloam, located in the southern portion of the City of David and within the area of the Jerusalem Walls National Park, is an archaeological and historical site of national and international significance.
The Pool was first constructed some 2,700 years ago, as part of Jerusalem's water system in the 8th Century BCE, during the reign of King Hezekiah, as described in the Bible in the Book of Kings II, 20: 20: "Now the rest of the acts of Hezekiah, and all his might, and how he made the Pool, and the conduit, and brought water into the city, are they not written in the Book of Chronicles of the kings of Judah?"
Due to its location and importance, the Pool of Siloam was renovated and expanded some 2,000 years ago at the end of the Second Temple period. It is believed that the Pool was used during this time as a ritual bath ('mikveh') by millions of pilgrims who converged at the Pool of Siloam before ascending through the City of David to the Temple.
For the first time in modern history, the excavation will enable the complete exposure of the Pool of Siloam, within the context of an official archeological excavation.
In the first stage, visitors will be able to observe the archaeological excavations, and in the coming months the Pool of Siloam will be opened for tourist access, as part of a route that will begin at the southernmost point of the City of David and culminate at the footsteps of the Western Wall. (INN / VFI News)
"For everything that was written in the past was written to teach us, so that through the endurance taught in the Scriptures and the encouragement they provide we might have hope." - Romans 15:4