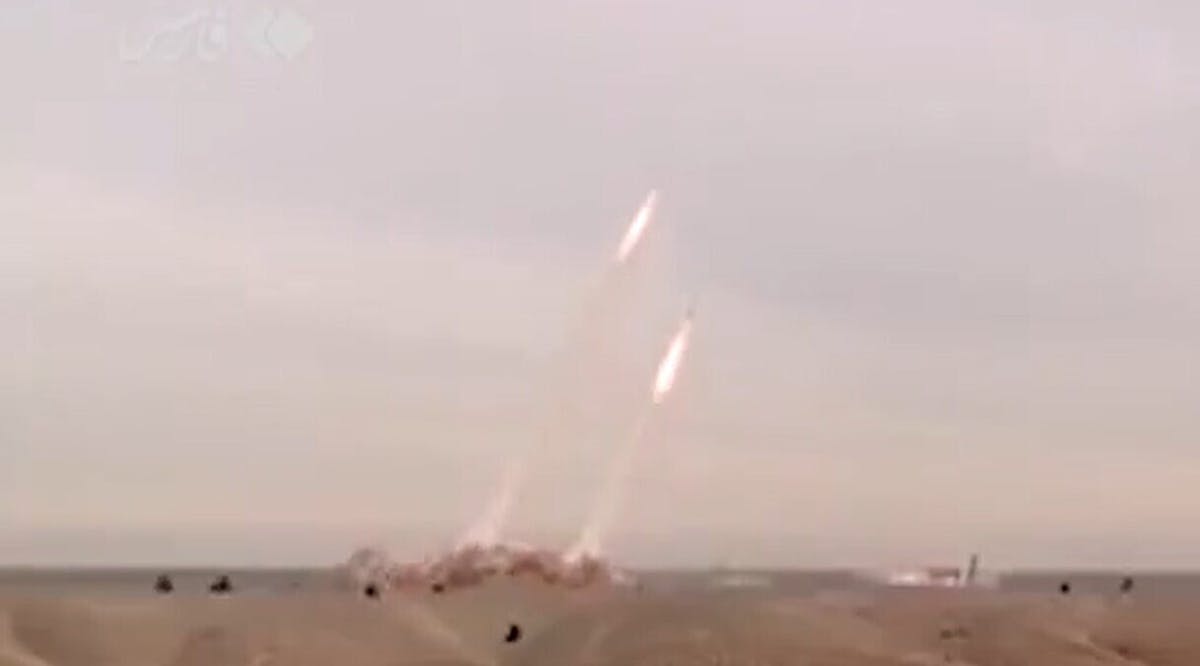 In 'Warning' to Israel, Iran Says it Fired 16 Ballistic Missiles Able to Hit Country
Iran fired multiple ballistic missiles Friday, December 24, at the close of five days of military drills that generals said were a warning to Israel and included a mock strike on Israel's nuclear facility.
"These exercises were designed to respond to threats made in recent days by the Zionist regime," armed forces chief of staff Major General Mohammad Bagheri told state television.
"Sixteen missiles aimed and annihilated the chosen target. In this exercise, part of the hundreds of Iranian missiles capable of destroying a country that dared to attack Iran were deployed," he added.
Islamic Revolutionary Guard Corps chief Major General Hossein Salami added: "The military exercise… is a serious warning to Zionist regime officials… Make the slightest mistake, we will cut off their hand."
Iranian Revolutionary Guards forces finished the drill by blowing up a target set up to resemble Israel's Dimona nuclear complex, Reuters reported. Iranian TV broadcast images of missiles striking the target structures and issued a threat to Israel.
The short-range and medium-range missiles, Iran has said, can reach Israel as well as US bases in the region.
Iranian officials said the missiles fired during the drill successfully hit one target at the same time as 10 drones simultaneously hit their targets. State TV showed missiles launching in the desert. (TOI / VFI News)
I will say of the Lord, "He is my refuge and my fortress; My God, in Him I will trust." Surely He shall deliver you from the snare of the fowler and from the perilous pestilence. - Psalm 91:2-3