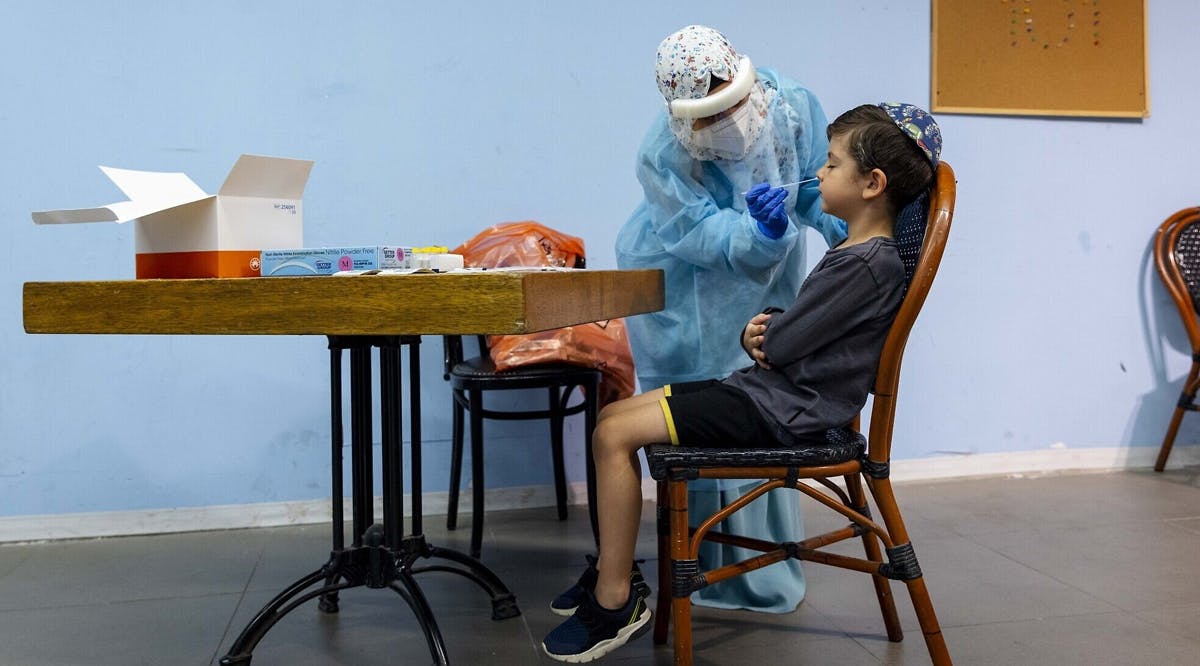 Schoolkids Instructed to Present Negative COVID Test after Hanukkah Break
Ministers on Sunday, December 5, approved a plan to require school students to present a negative rapid antigen test for COVID-19 when returning to school after the Hanukkah vacation this week.
Under the terms of the government plan, children in preschools and grades 1-6 will have to present a statement signed by their parents proclaiming that they tested negative for coronavirus before being allowed to enter their schools on Tuesday, December 7.
Schoolchildren were similarly requested to show a negative coronavirus test after the summer vacation and following the break in September for the High Holidays.
Most students in Israel have been on vacation for the entire Hanukkah holiday, which began last Sunday, November 28, and are due to return to the classroom on Tuesday.
The government's approval of the testing requirement came amid continued concerns over the new Omicron variant, with a television report saying that Israel will consider offering a fourth COVID booster vaccine dose to immunocompromised people after the United Kingdom did so last week. (TOI / VFI News)
Beloved, I pray that all may go well with you and that you may be in good health, as it goes well with your soul. - 3 John 1:2